Cosmetic Dentist – Rockwall, TX
Feel Great About Your Smile Again
Nobody's smile is perfect, but do you frequently hide yours because you're afraid people will judge you poorly due to the condition of your teeth? Are you worried others will notice obvious stains, chips, cracks, or gaps? In addition to giving you a healthy smile, the team at Spillman Family Dental of Rockwall can also make sure you have a confident one thanks to cosmetic dentistry. Any flaw can be fixed, and every aspect of your teeth can be enhanced to give you a look you're always proud to show off. To learn more and schedule a consultation to discuss cosmetic dentistry in Rockwall, TX, contact us today.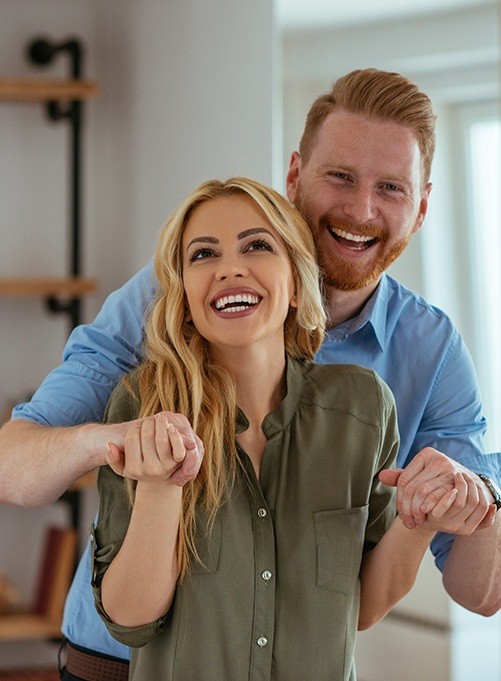 Why Choose Spillman Family Dental of Rockwall for Cosmetic Dentistry?
In-Office & Take-Home Whitening Available
Customized Smile Makeovers
Results That Look Beautiful, Natural, & Never Overdone
Porcelain Veneers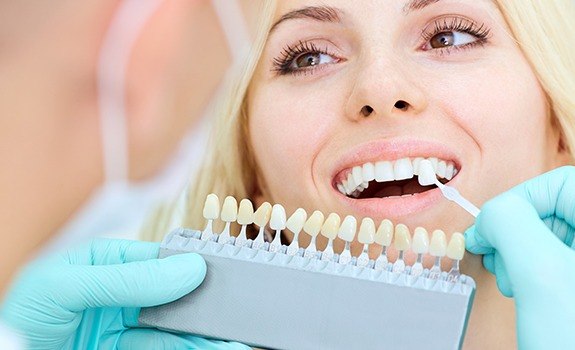 With veneers, we can literally transform your entire smile in as little as two appointments. Thin ceramic coverings are placed over the front of the teeth, and these can be shaped and shaded to hide multiple imperfections and give someone that red-carpet-ready look. The procedure is comfortable and the results can be trusted to last for decades, plus veneers can even help slightly misaligned teeth appear straight, which is why many dentists call them "instant orthodontics."
Metal-Free Dental Restorations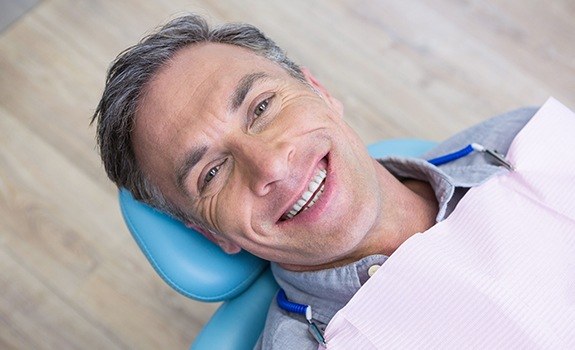 Have a tooth that needs to be repaired, but don't want to end up with an unsightly metal restoration in your mouth? Thanks to the latest dental materials, our dentists can fix minor and major damage using tooth-colored alternatives that no one around you will be able to notice. Custom-shaded fillings can be placed in a single appointment, while 100% porcelain crowns can help a tooth on the brink of extraction look and function like new.
Cosmetic Dental Bonding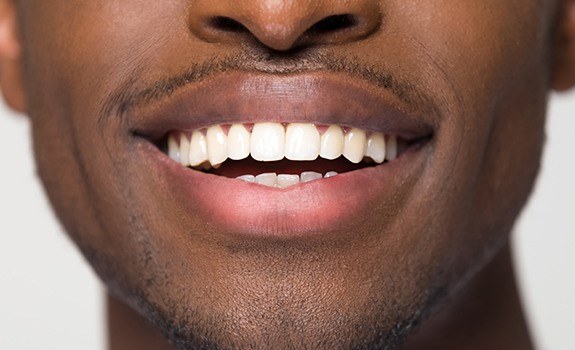 Tired of that one minor stain, chip, or gap that always draws your attention whenever you see your smile in the mirror or a picture? We may be able to take care of it in as little as an hour with cosmetic bonding. A composite resin is applied to the desired tooth, and then your dentist will artistically sculpt it to make the defect seem like it was never there. Once we get your approval, the resin is hardened with a curing light. The procedure is completely painless, and the results can be trusted to last for about a decade.
Learn More About Cosmetic Dental Bonding
Teeth Whitening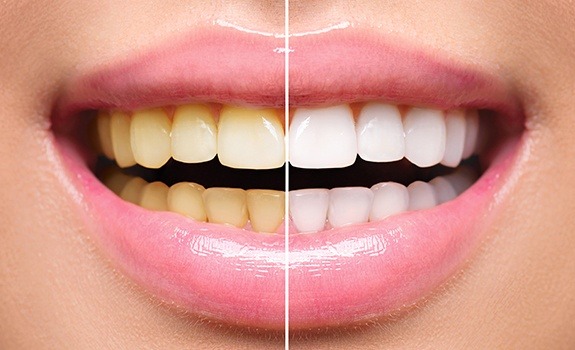 Everyone wants to have a perfectly white smile, but factors like coffee, wine, tobacco, aging, and even genetics can leave you with a grin that is noticeably stained and discolored. Thankfully, Zoom! Whitening is a proven way to brighten your teeth by up to eight shades in a single appointment without causing sensitivity. And, if you prefer, we can send you home with a professional-grade whitening kit so you can complete the process whenever and wherever you want.
Learn More About Teeth Whitening
Smile Makeovers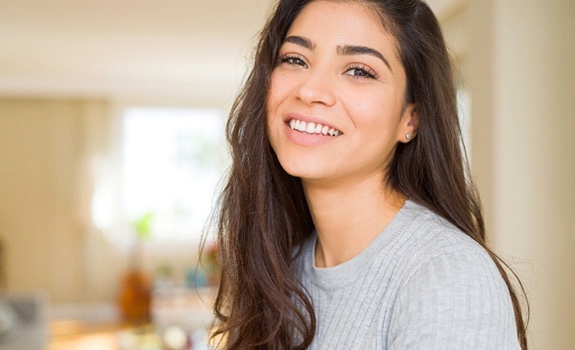 Do you feel like your dream smile is out of reach because there are several dental flaws standing in your way? Whether it's a cosmetic issue, like severe discoloration, or a functional problem, like a misaligned bite, our team has the solution: a smile makeover. With a completely customized treatment plan, we can meticulously transform your grin, improving your oral health and your confidence in the process.
Learn More About Smile Makeovers
Understanding the Cost of Cosmetic Dentistry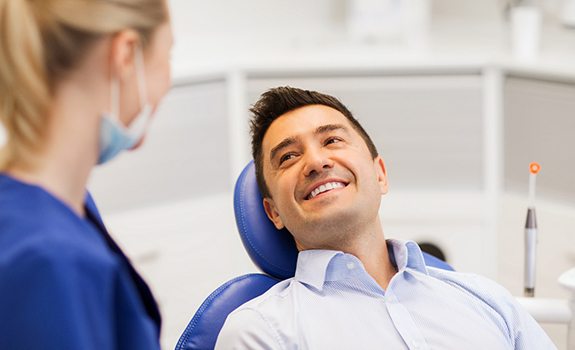 Prior to beginning any treatment, you should fully grasp what you're obligated to pay, and here at Spillman Family Dental of Rockwall, we'll be completely transparent about the cost. Did you know that cosmetic dentistry procedures are not typically included in dental insurance benefits? This means you will pay the entire amount out-of-pocket. During your consultation, Dr. Spillman can discuss your treatment options and give you an estimate of the cost so you can make the best decision for your smile and your wallet.
Which Cosmetic Dental Service Is Right for Me?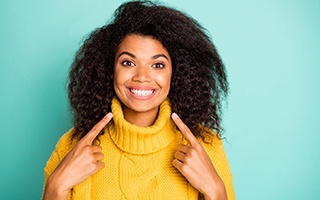 When it comes to cost, not all cosmetic procedures are equal. In some situations, the cost may also depend on how many teeth are being treated. For instance, as one of the most versatile procedures, veneers tend to be more costly than cosmetic bonding, but the results last longer. Overall, teeth whitening usually is the most affordable cosmetic procedure, but it only addresses your teeth color. Once we talk about your options, you can consider the pricing in your choice until you arrive at the one you want.
Cosmetic Dentistry Can Be a Worthwhile Investment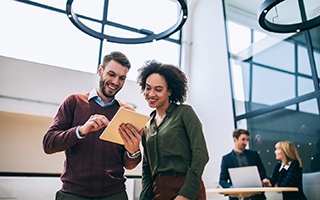 Although getting cosmetic dental work is considered elective, in many cases, it can have a huge impact on a person's confidence and self-esteem. After treatment, they can smile without second guessing their teeth's appearance, which can be beneficial in the workplace or in social situations. In fact, improving the look of your smile could lead to a significant mood boost because you genuinely smile more often, signaling to the brain to produce more "happy" hormones! That's definitely well worth the time, effort, and money you invest in your smile.
How to Make Cosmetic Dentistry Affordable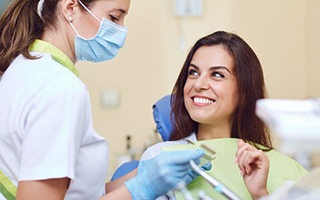 Although you'll be responsible for paying the total amount for cosmetic procedures, you don't necessarily have to pay it all upfront. We offer the option to apply for low-interest financing through CareCredit, a financier trusted throughout the country. Basically, you can pay for treatment over time and break the overall sum into easier monthly installments. As a result, your dream smile, which may have seemed out of your financial reach, becomes achievable!
Frequently Asked Questions — Cosmetic Dentistry
At Spillman Family Dental of Rockwall, we are dedicated to helping you feel great about your smile again. Whatever it is you don't like about your pearly whites, we're proud to offer an array of personalized services to help you overcome nearly any imperfection. For your convenience, we've gathered some of the most common questions we get about cosmetic dentistry below so you can learn more. If you don't see the answers you're looking for, don't hesitate to give us a call!
I Want to Improve My Smile—Where Do I Start?
Are you having trouble choosing between teeth whitening and cosmetic dental bonding? Not sure if you need porcelain veneers or a metal-free restoration? With so many versatile treatments to choose from, picking the one that's right for you can seem overwhelming at first. That's why your first step towards a better smile is to come visit us for a consultation! During your initial visit, your Rockwall cosmetic dentist will take the time to get to know your goals for your smile and fully explain all your options. Then, he'll work with you to pick which ones are best for you!
Can Anyone Get Cosmetic Dentistry?
Thanks to modern dental technology, techniques, and materials, practically anyone can get cosmetic dentistry! However, you may need to complete a few preliminary treatments before you can be considered a "good candidate." During your initial consultation, we'll inspect your teeth and gums and look for certain oral health issues. Problems like tooth decay, gum disease, and teeth grinding can make some treatments uncomfortable and threaten the success of others, so they'll need to be addressed first. Then, once your smile is healthy, we can move on to improving its appearance.
How Long Will It Take to Improve My Smile?
Just as no two smiles are the same, no two cosmetic treatment plans are exactly alike either! Each patient's timeline will be slightly different depending on what issues they're looking to correct, the extent of those issues, and what types of services they've selected. For example, treatments like cosmetic dental bonding and in-office teeth whitening can be completed in as little as a single appointment. On the other hand, more custom-made solutions like metal-free restorations or porcelain veneers may take a few weeks to design, create, and place.
Do I Need Orthodontic Treatment If I Have Crooked Teeth?
Traditional metal braces aren't your only option for a straighter smile anymore! If your teeth are only slightly misaligned or gapped, cosmetic dental bonding or porcelain veneers might be able to reshape your pearly whites until they're uniform and flawless. However, these treatments won't work if you have issues like bite problems or very crooked teeth. Thankfully, Invisalign can help you address mild to moderate orthodontic problems without a mouth full of metal wires and brackets! During your consultation, we'll help you determine the best way to get the straighter smile you deserve.
Does Dental Insurance Cover Cosmetic Dentistry?
Unfortunately, most dental insurance policies don't cover cosmetic dental services. However, every plan is different, so feel free to bring your insurance paperwork with you to your consultation. Our experienced team will review the details of your policy to ensure that your benefits are maximized and your out-of-pocket costs are minimized. Additionally, we'll be happy to review your financing options through CareCredit. These plans will break down the cost of your treatment into easy payments that fit into your monthly budget.
Cosmetic Dentistry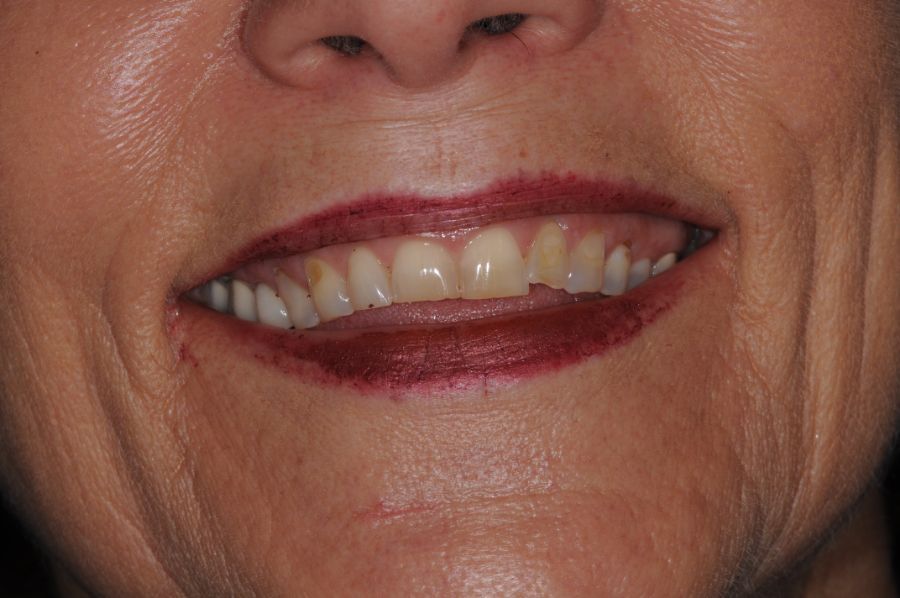 Before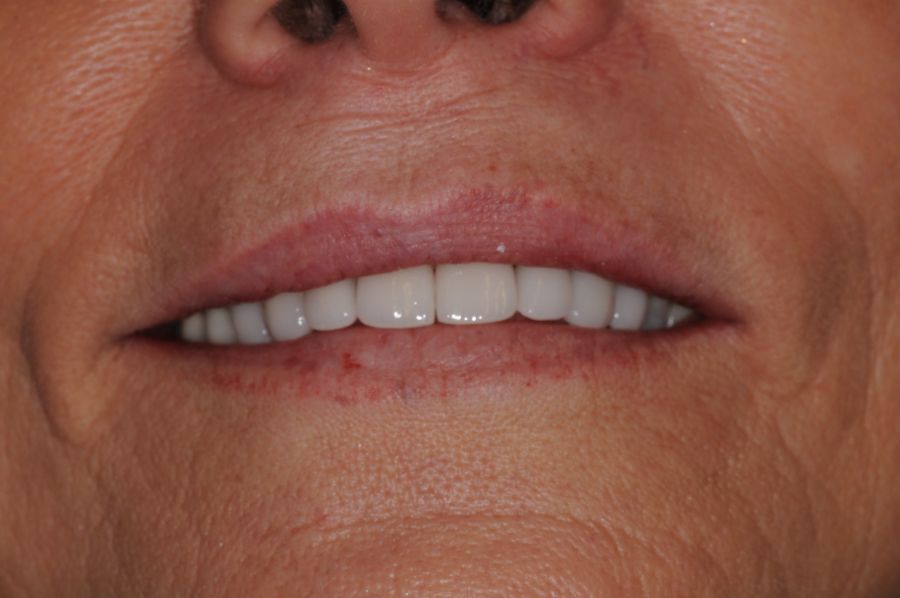 After