Restorative Dentistry – Rockwall, TX
It's Not Too Late For Your Smile
Do you have a tooth (or several) that has fallen victim to decay or damage? It happens to the best of us, and rather than giving you a lecture, the team at Spillman Family Dental of Rockwall is only here to offer you solutions. Dr. Spillman have helped countless patients recover their oral health and confidence using beautiful, custom-made restorations, and they're ready to do the exact same for you. To get started, contact us today for restorative dentistry in Rockwall, TX.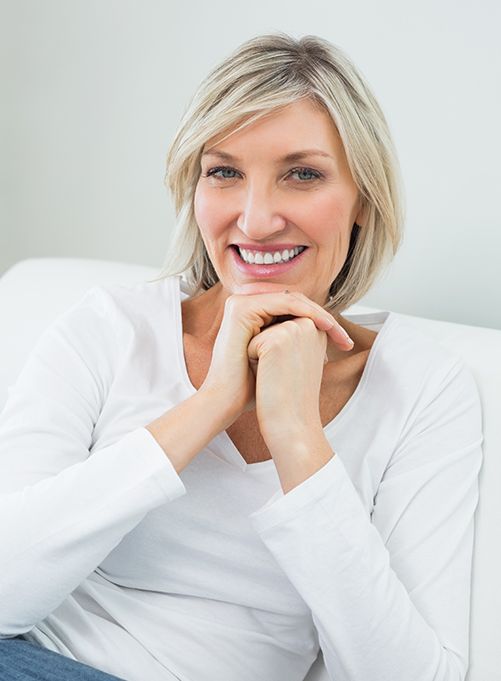 Why Choose Spillman Family Dental of Rockwall for Restorative Dentistry?
Custom-Made, Natural-Looking Restorations
Afraid of the Dentist? Ask Us About Sedation Dentistry!
Friendly Team with Decades of Experience
Tooth-Colored Fillings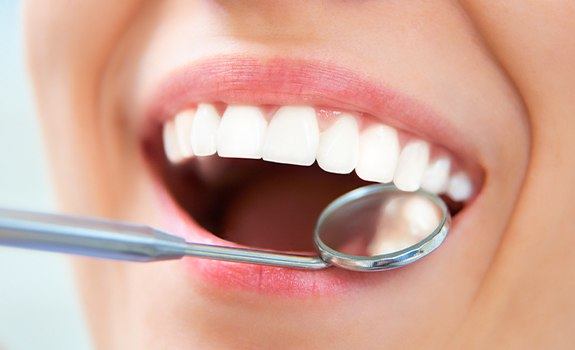 No matter how diligent you are about brushing and flossing, you're bound to experience a few cavities in your lifetime. Many years ago, the only way to treat tooth decay was with a silver amalgam filling. Although they're effective, they can negatively affect your appearance and damage your oral health over time. Luckily, those days are far in the past. At Spillman Family Dental of Rockwall, we can seamlessly and safely repair cavities with tooth-colored fillings! If you'd like to learn more about this modern restorative service, continue reading or give our office a call today.
What Are Tooth-Colored Fillings?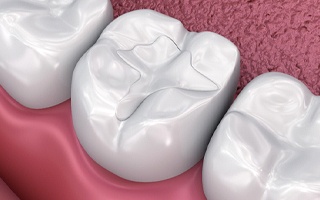 A filling is designed to repair damaged tooth structure, keeping the tooth intact for many more years to come. In the past, teeth were filled with amalgam or silver filling material that contained mercury. Nowadays, composite resin is used as it's proven to be safer and more effective.
The material is a putty-like mixture of ultra-fine plastic, ceramic, porcelain, and glass particles. Since it can be shaded to match any tooth color, it'll blend seamlessly with your remaining teeth. Once in place, no one will even be able to tell you have a filling! Best of all, since the material is biocompatible, it bonds directly with the enamel and allows us to keep more of your natural tooth structure intact.
The Process of Getting a Tooth-Colored Filling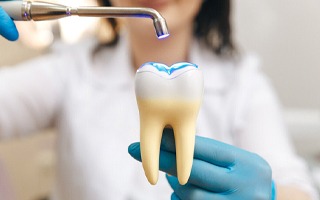 You'll be happy to know that most tooth-colored fillings can be completed in just a single appointment! While they're usually around an hour long, the exact amount of time can vary based on your unique case.
Before starting the procedure, we'll thoroughly numb your mouth to ensure you don't feel any pain. Most patients don't need dental sedation, but you can ask for it if you're feeling severely anxious or nervous. After this step, we'll remove the decayed portions of the enamel and sanitize your tooth.
Once we've selected the perfect shade of composite resin, we'll apply it to your tooth in layers until all of the enamel is restored. We'll sculpt the resin to perfection and harden it with ultraviolet light to harden it in a few seconds. After we check your bite and make any final adjustments, we'll polish the final results. You'll be ready to enjoy your brand-new smile that very same day!
The Benefits of Tooth-Colored Fillings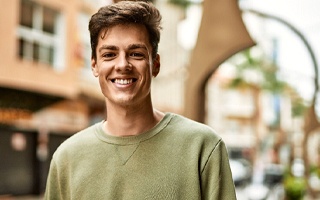 By choosing to get a tooth-colored filling in Rockwall, you can expect to enjoy several incredible benefits, such as:
Natural-Looking Appearance – Since the composite resin is custom-shaded, your filling will be indistinguishable from the rest of your smile. You'll be able to show off your repaired grin with confidence!
Preserved Tooth Structure – Composite resin bonds better to enamel than silver fillings, meaning far less of the tooth structure has to be removed for a tooth-colored filling.
Safe and Reliable Material – You don't have to worry about your tooth-colored filling expanding or contracting when exposed to extreme temperatures. That's why they're a safer choice for your smile in the long run.
Minimized Dental Sensitivity – Because composite resin can form a tight seal with natural enamel, they're much more efficient at sealing out bacteria and preventing tooth sensitivity.
Dental Crowns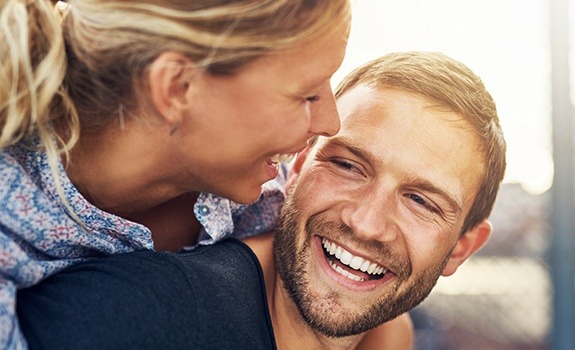 If the visible portion of a tooth is extensively damaged or decayed, we can cover it with a custom-fitted dental crown that restores its strength and appearance at the same time. Each crown we provide is specially crafted to fit seamlessly into a patient's smile, and they can be made of a variety of materials to perfectly suit someone's needs (including strong and durable metal or lifelike porcelain). With the proper care, our crowns can easily last for 20 years or more.