Dental Bridges – Rockwall, TX
An Affordable Solution for Missing Teeth
Tooth loss affects millions of people across the country. Fortunately, losing a tooth doesn't mean that you need to go the rest of your life without it. At Spillman Family Dental, we offer high-quality dental bridges in Rockwall to fill in those gaps that have been left by one or more missing teeth in a row. If you have gaps that leave you unhappy with your smile, just give us a call. We'd be happy to share more information or schedule you for a consultation for an affordable solution for missing teeth!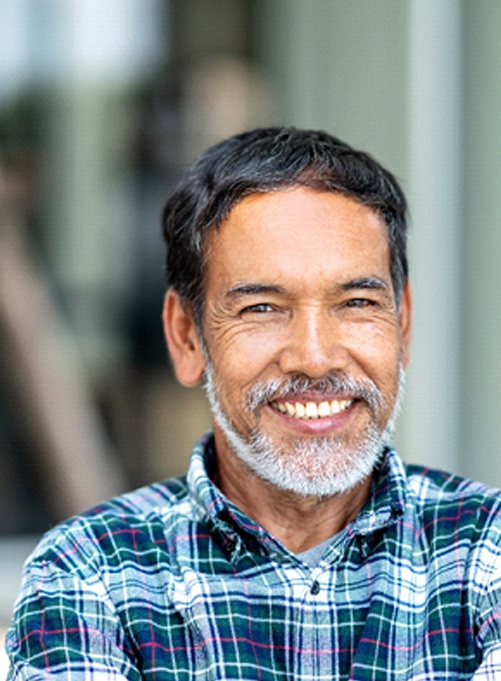 Why Choose Spillman Family Dental for Dental Bridges?
Dentists with Combined 60+ Years of Experience
High-Quality Bridges That Can Last 15+ Years
Dental Financing Options Available
What is a Dental Bridge?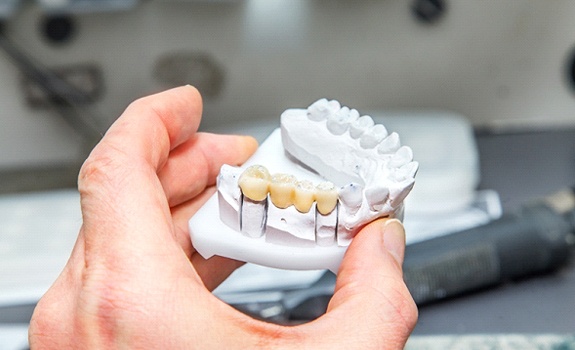 A dental bridge is a type of restoration that's used to replace consecutive missing teeth. This could be anywhere from one tooth to four teeth in a row. A bridge is composed of two crowns and a number of replacement teeth called "pontics." The crowns are anchored on the adjacent teeth or implants (depending on the type of dental bridge you get). Bridges are made from a wide variety of materials, but porcelain is usually the best choice for a strong, natural-looking result.
Types of Dental Bridges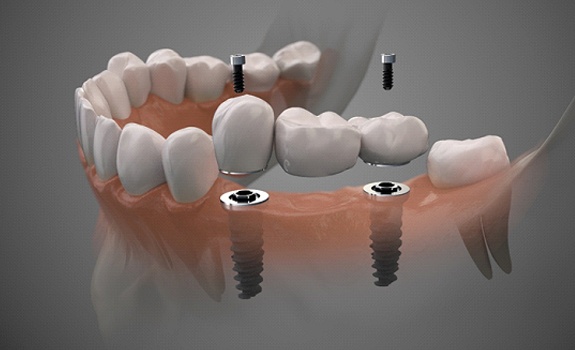 If you are deemed a good candidate for a dental bridge, you will end up with one of two types: a traditional bridge or an implant bridge. Here is what each one entails:
Traditional Bridge
If you still have healthy teeth on each side of your missing tooth that needs to be replaced, a traditional bridge is a good option. The teeth that support the crowns are known as the "abutment teeth." They need to be altered slightly for the bridge to fit. This type of restoration can be placed in just a few visits, and it is typically more affordable their implant alternative.
Implant Bridge
Dental implant bridges can be used when there are three or more missing teeth in a row. Instead of being placed over abutment teeth, the crowns are placed on titanium implants. Dental implants are surgically placed in the jawbone where they fuse to the bone in a process called "osseointegration." Ultimately, the implants last longer than traditional bridges on average, and they help to prevent bone loss in the future as a result of missing teeth.
The Benefits of Dental Bridges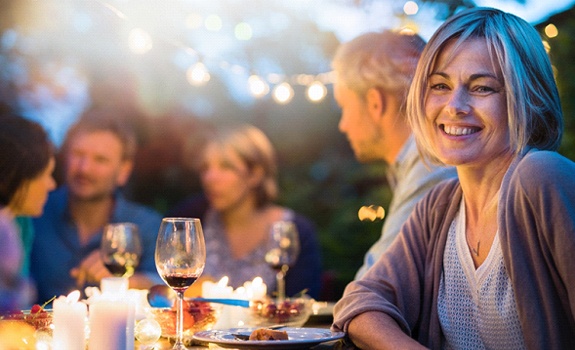 Dental bridges are simple and a cost-effective option for replacing your missing teeth. In addition to providing additional strength and stability for chewing and speaking, they help to maintain the shape of your face. They also help to keep your remaining teeth from shifting around and causing misalignment issues in the future.
Dental Bridges FAQs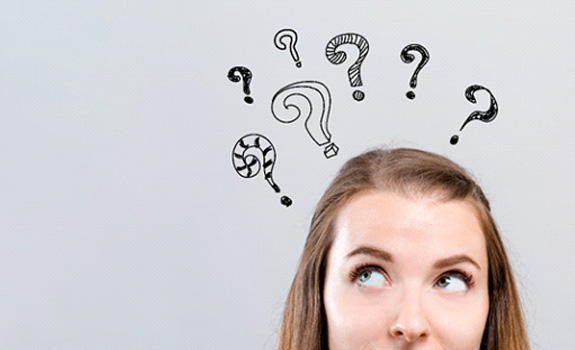 If you're missing a tooth, you know just how challenging it can be to complete daily tasks, like eating, speaking, and smiling with confidence. A dental bridge may be the option that you've been looking for! However, you may still have some unanswered questions, so we're here to help! Here are the answers to some of the most common questions we receive about dental implants in Rockwall. If you don't see the information that you've been looking for below, give us a call . We'd be happy to walk you through the treatment process and get you started with an initial consultation.
Can You Take a Dental Bridge Out?
Dental bridges are designed to remain in your mouth for many years after being placed. You shouldn't be able to take a bridge out on your own. Only a dental professional can. Some healthcare providers may call partial dentures "removable bridges," but this is not entirely accurate. Partials are similar to bridges, but one of the key differences is that partials can be removed by the patient at any time.
Is Getting a Dental Bridge Painful?
Before prepping your teeth to support a bridge, your dentist will numb the teeth that they'll be working on. While the procedure itself will not hurt, you may experience some sensitivity for a few days afterward. Fortunately, this is mild and temporary. You can manage this with over-the-counter pain relievers. Because dental bridges keep your remaining teeth from drifting out of place, they may prevent discomfort later on caused by dental drift. If you are getting an implant bridge, there is some soreness involved after your dental implant placement surgery, but you will be provided with aftercare instructions to minimize any discomfort.
How Many Teeth Can a Dental Bridge Replace?
Depending on the patient's needs, a dental bridge can replace anywhere from one to four missing teeth in a row. However, in most cases, bridges are used to replace only one or two teeth. The longer the bridge extends, the less stable it may become. Implant bridges can lower this risk, as dental implants are strong and secure, just like natural teeth!
Do Dental Bridges Look Natural?
Metal-free bridges are made from materials that can be color-matched to your other teeth. The materials that dental bridges are made from look remarkably similar to tooth enamel, so once it is placed, it should blend in with your smile quite well. With bridges, you don't need to worry about your restoration coming out of place like you would with ill-fitting dentures, so eating should be more comfortable.
Bridges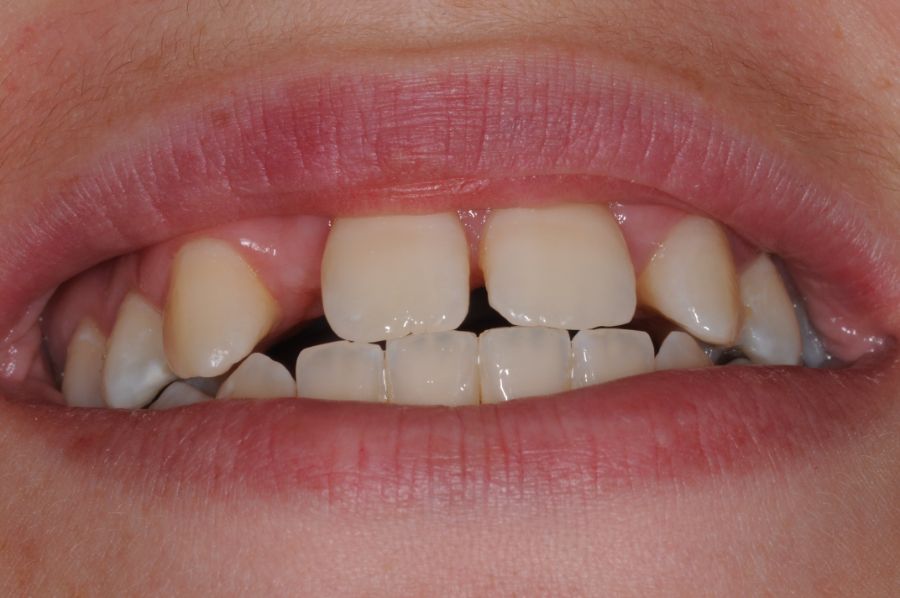 Before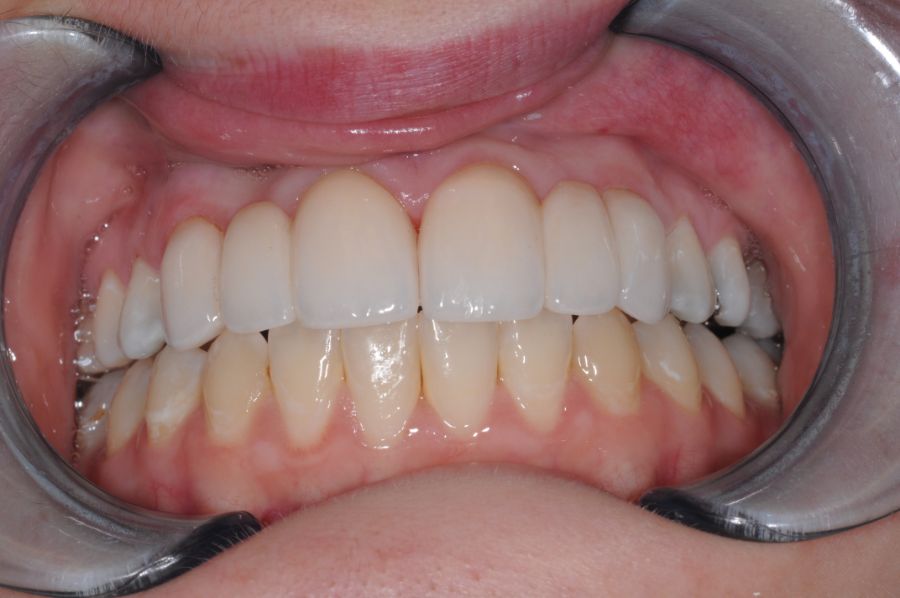 After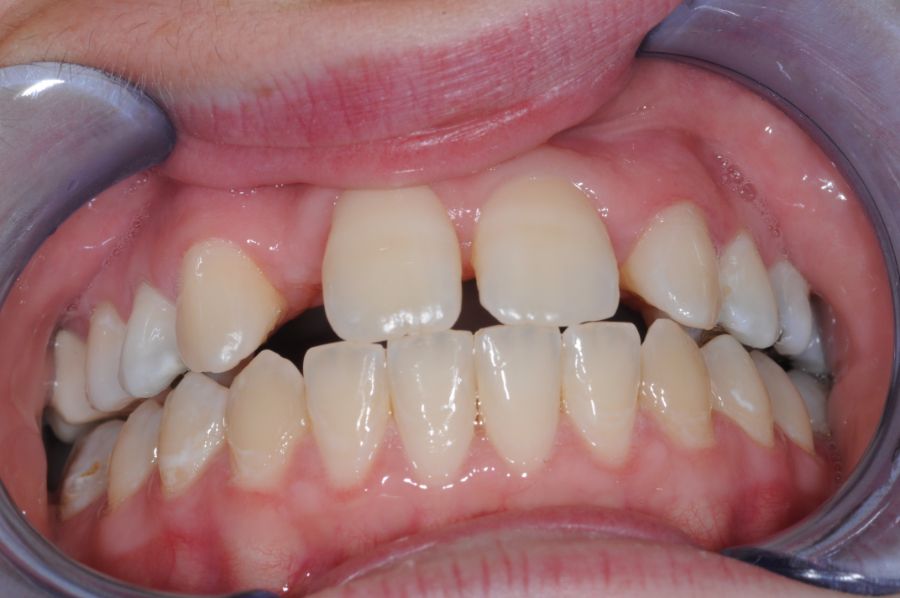 Before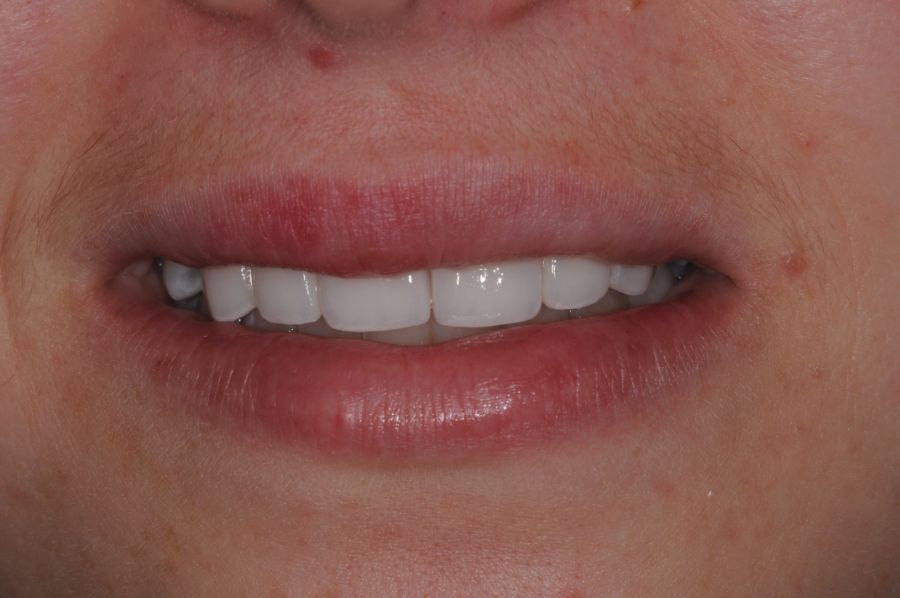 After
Implant Bridges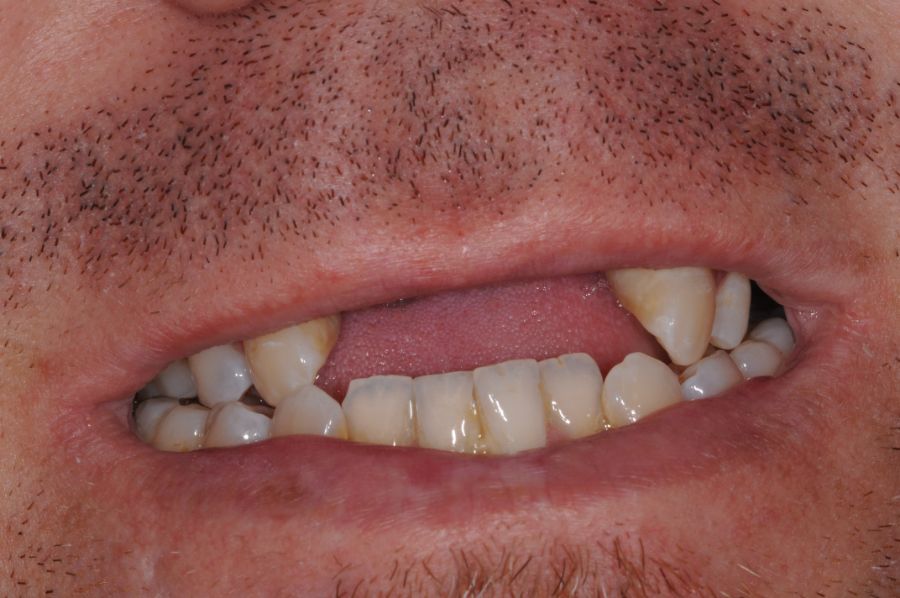 Before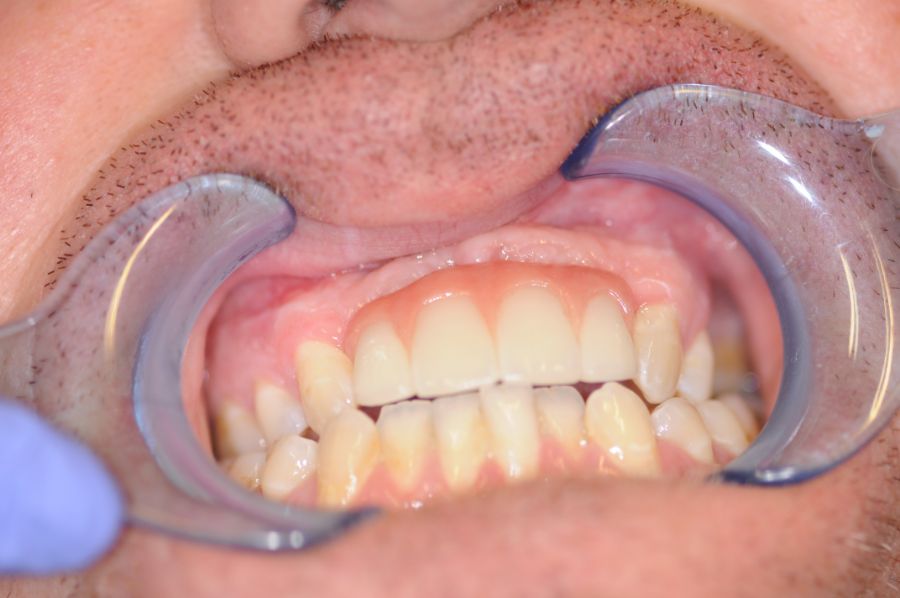 After