Replace Missing Teeth – Rockwall, TX
No More Empty Spaces
Going through life with an incomplete smile brings with it a bunch of obstacles, whether you're talking about eating certain foods or simply feeling comfortable smiling and speaking to people. Thankfully, just because you're missing teeth now doesn't mean it has to stay that way. Spillman Family Dental of Rockwall offers multiple solutions to help people turn back the clock on tooth loss and enjoy full, healthy smiles for decades to come. To learn more about your options to replace missing teeth in Rockwall, TX and schedule a consultation, contact us today.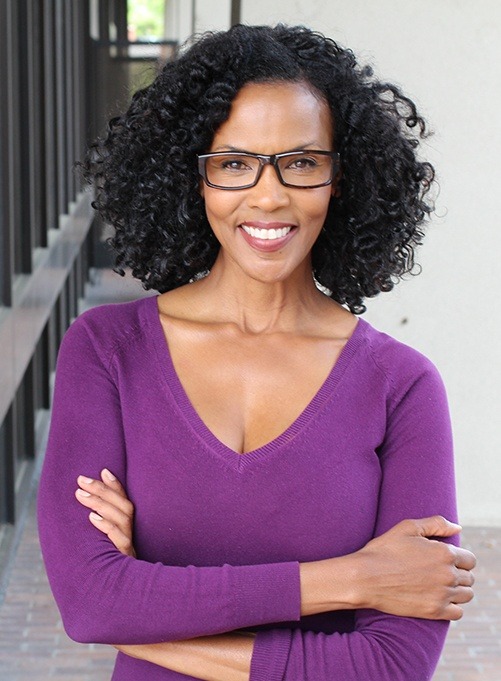 Why Choose Spillman Family Dental of Rockwall to Replace Missing Teeth?
All-Inclusive Dental Implant Care
Sedation Dentistry Guarantees a Comfortable Experience
Solutions Designed to Fit Any Budget
Dental Implants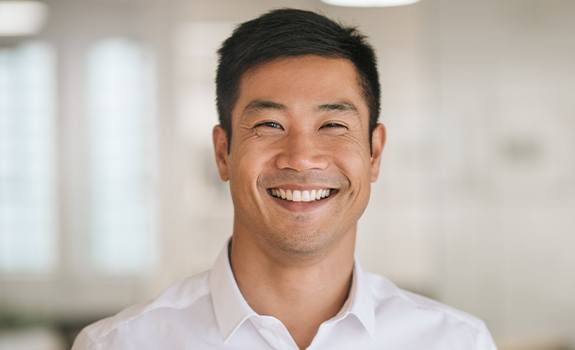 Right now, dental implants are widely considered the best way to replace any number of missing teeth. Why? They are the only option that restores both the visible crown and underlying root of a tooth, creating an extremely stable prosthetic that is also natural-looking. Even better, implants are unbelievably durable and have an impressive 30+ year lifespan on average. They can also help those patients who want to upgrade their dentures and not worry about their teeth constantly shifting out of place.
Dental Bridges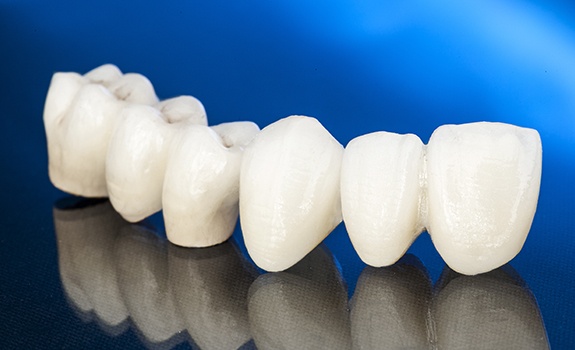 If you are missing one to three teeth in a row, a dental bridge offers a simple yet effective way to permanently close the space in your smile. A series of dental crowns are bonded together, and the ones on either end are fitted over the teeth adjacent to the gap, which provide stability for the entire prosthetic. In addition to restoring someone's appearance, bridges also enable patients to chew more effectively, and they prevent the neighboring teeth from drifting out of place and misaligning.
Dentures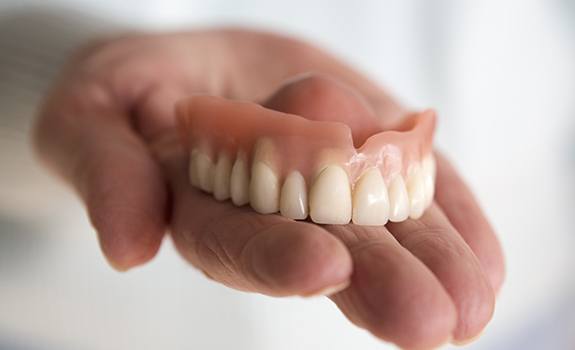 A denture allows a patient to replace several missing teeth at once using a single, custom-fitted prosthetic. Today's dentures are very different from the ones your parents or grandparents might have worn—they are made using high-quality acrylic materials that ensure they are natural-looking, incredibly durable, and can be trusted to remain stable during daily chewing and speaking. We can provide both partial dentures that complete the smile like the last piece of a puzzle or full dentures to restore an entire dental arch at the same time.