Tooth Extractions – Rockwall, TX
Protect Your Smile From Problematic, Painful Teeth
There's nothing quite like your natural pearly whites, which is why our team at Spillman Family Dental of Rockwall does everything they can to help you keep them for life. However, there are some situations where removing a tooth is necessary for your oral health. If needed, we can protect your smile from problematic, painful teeth with one or more tooth extractions in Rockwall. Our experienced dentists Dr. Travis Spillman use the latest technology and reliable dental sedation options to make sure your tooth extraction is as quick and comfortable as possible. To learn more, give us a call today!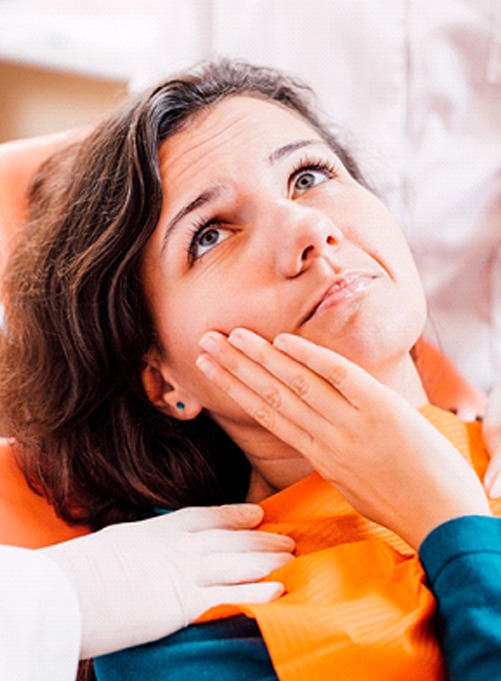 Why Choose Spillman Family Dental of Rockwall For Tooth Extractions?
#1 Team of Compassionate Dentists with Years of Experience
#2 Several Dental Sedation Options Available for Maximum Comfort
#3 Same-Day Appointments Available for Emergency Patients
When Are Tooth Extractions Necessary?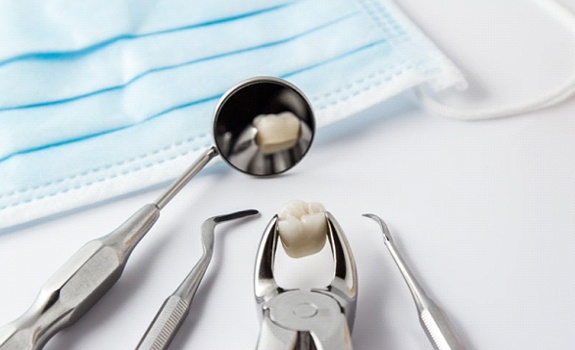 Whenever possible, we try to preserve as much healthy dental structure as possible. Many times, a tooth can be saved from extraction with more conservative treatments like dental crowns or root canal therapy. However, if a tooth cannot be saved and poses a threat to the rest of your smile, it will need to be extracted. The most common reasons a tooth extraction is needed include:
Extensive decay or infection
Severe damage, to the point where the tooth can't be repaired
A baby tooth hasn't fallen out on its own
Severely overcrowded teeth that are hindering an orthodontic treatment
Advanced gum disease has damaged the tissues that hold the tooth in place
The wisdom teeth are developing in a manner that will cause damage or discomfort
The Process of Removing a Tooth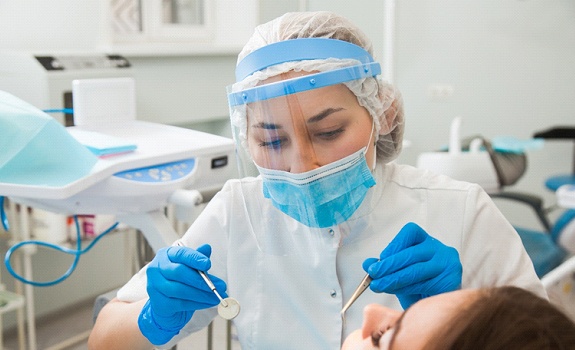 Teeth can either be removed surgically or non-surgically. Nonsurgical extraction is only an option for teeth that have fully emerged from the gums. In these cases, we'll numb the area around the tooth and clasp it with a special tool. Then, we'll gently rock it back and forth until it breaks free from the structures holding it in place. If the tooth hasn't fully erupted from the gums, then we'll need to perform a surgical removal. We'll either need to make an incision in the soft tissue to reveal the tooth below or take the tooth out in pieces.
What type of extraction will you need? We'll only be able to tell you for certain what the exact process of removing your problematic tooth will be once you've visited us for a consultation. One of our dentists will closely evaluate your smile and take X-rays to determine the best way to move forward.
Tooth Extraction Aftercare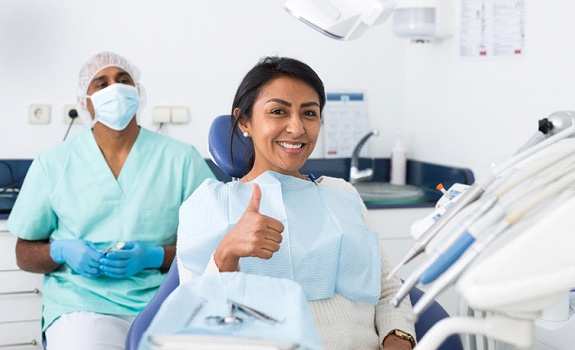 After your tooth has been removed, we'll give you specific aftercare instructions to follow to help the healing process go smoothly. We will likely prescribe you a pain medication to help manage your discomfort once the local anesthesia wears off. Additionally, we'll outline which otc pain relievers you can use, how to brush around the extraction site, what to avoid eating or drinking, and how to bring down swelling. As you recover from your tooth extraction, keep a look out for signs of complications and give us a call immediately if you begin to experience:
Pain that won't go away or seems to be getting worse
Intense sensitivity around the surgical site
Redness, swelling, or heat around the surgical site
Bleeding that continues sporadically for several days
Tooth Extractions FAQs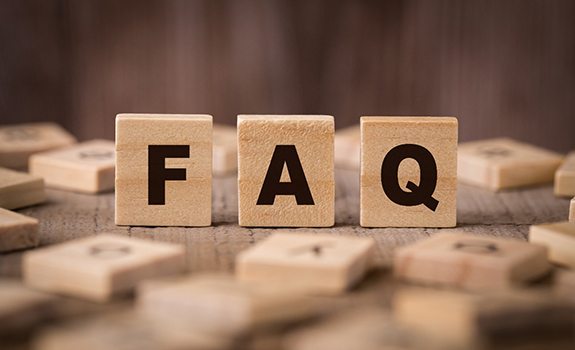 Tooth extractions are a dental procedure that many patients worry over. Naturally, there are a lot of questions that come up throughout the process. What should I do to fill the new gap in my smile? Can I smoke afterward? How should I prepare? If these are some of the questions that you've been curious about, we are here to share the answers! If you can't find the specific answer you're looking for, don't hesitate to get in touch with our team.
Can I Leave the Space Empty After a Tooth Extraction?
Leaving the space empty may seem like the best option, but it's strongly discouraged. To start, if the gap is toward the front of your mouth, then there are negative effects to both the look and function of your smile. After all, biting into crunchy foods, like apples, is near impossible without the use of your front teeth. A gap toward the back of your mouth also poses a risk because the diminished biting power can lead to nutritional deficiencies and indigestion. For these reasons, it's best to fill the gap in your smile after you're done healing.
What Are My Options for Replacing a Missing Tooth?
Today, patients have a wide range of tooth-replacement options available to them, including dental bridges, dentures, and dental implants. The decision of which one is best for you will ultimately be up to you and Dr. Travis Spillman. With your dental needs, lifestyle habits, and smile goals in mind, he will help you determine which one is the most ideal. For example, if you are getting two teeth extracted in a row, then a traditional or implant bridge may be best. Conversely, if you are missing all of your teeth, then full or implant-retained dentures may be suitable. Either way, you can have peace of mind knowing the end-result will be absolutely beautiful.
Can I Smoke After Getting a Tooth Extracted?
To make your tooth extractions in Rockwall go as smoothly as possible, it's important to quit smoking for at least a week before your procedure. Once the procedure is complete, you will be instructed to avoid the use of any tobacco products, from cigars to e-cigarettes, for at least two more weeks. This is essential for optimal healing. If you've had trouble refraining from tobacco use in the past, don't hesitate to let your dentist know. That way, they can work with you and your doctor to put a plan in place to help you curb your cravings or quit altogether.
How Should I Prepare for My Tooth Extraction?
As with any dental procedure, preparation is key. Before your appointment, talk to your dental team about best practices the day of. For example, do they want you to eat the morning of, or fast? Do they want you to pick up any medications beforehand? Will you need a trusted adult to drive you to and from your appointment? The answers to questions like these will help you be as prepared as possible.