Tooth Extractions – Rockwall, TX
Protect Your Smile From Problematic, Painful Teeth
There's nothing quite like your natural pearly whites, which is why our team at Spillman Family Dental of Rockwall does everything they can to help you keep them for life. However, there are some situations where removing a tooth is necessary for your oral health. If needed, we can protect your smile from problematic, painful teeth with one or more tooth extractions in Rockwall. Our experienced dentists Dr. Travis Spillman and Dr. Thomas Ryan use the latest technology and reliable dental sedation options to make sure your tooth extraction is as quick and comfortable as possible. To learn more, give us a call today!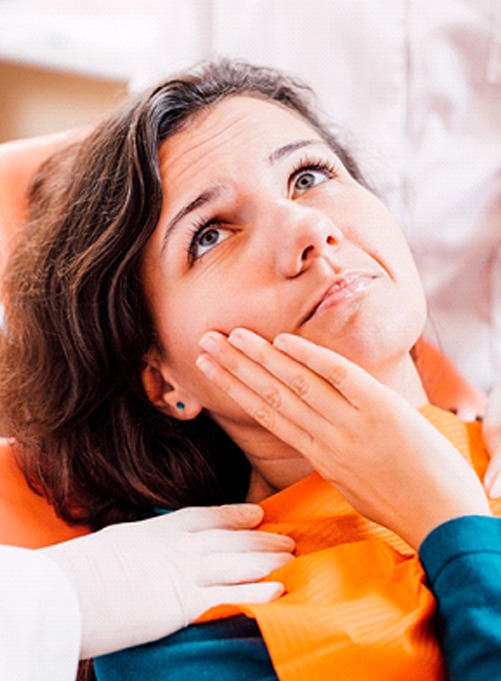 Why Choose Spillman Family Dental of Rockwall For Tooth Extractions?
#1 Team of Compassionate Dentists with Years of Experience
#2 Several Dental Sedation Options Available for Maximum Comfort
#3 Same-Day Appointments Available for Emergency Patients
When Are Tooth Extractions Necessary?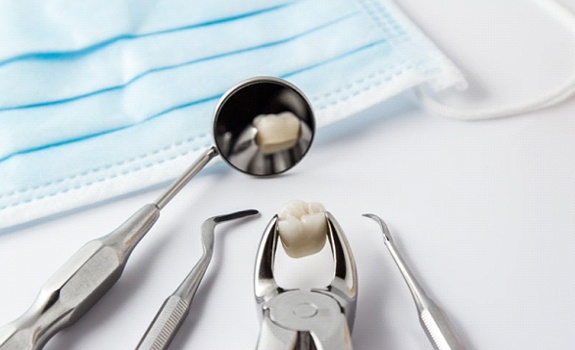 Whenever possible, we try to preserve as much healthy dental structure as possible. Many times, a tooth can be saved from extraction with more conservative treatments like dental crowns or root canal therapy. However, if a tooth cannot be saved and poses a threat to the rest of your smile, it will need to be extracted. The most common reasons a tooth extraction is needed include:
Extensive decay or infection
Severe damage, to the point where the tooth can't be repaired
A baby tooth hasn't fallen out on its own
Severely overcrowded teeth that are hindering an orthodontic treatment
Advanced gum disease has damaged the tissues that hold the tooth in place
The wisdom teeth are developing in a manner that will cause damage or discomfort
The Process of Removing a Tooth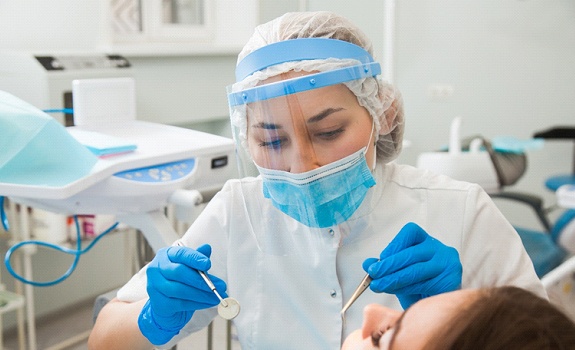 Teeth can either be removed surgically or non-surgically. Nonsurgical extraction is only an option for teeth that have fully emerged from the gums. In these cases, we'll numb the area around the tooth and clasp it with a special tool. Then, we'll gently rock it back and forth until it breaks free from the structures holding it in place. If the tooth hasn't fully erupted from the gums, then we'll need to perform a surgical removal. We'll either need to make an incision in the soft tissue to reveal the tooth below or take the tooth out in pieces.
What type of extraction will you need? We'll only be able to tell you for certain what the exact process of removing your problematic tooth will be once you've visited us for a consultation. One of our dentists will closely evaluate your smile and take X-rays to determine the best way to move forward.
Tooth Extraction Aftercare
p>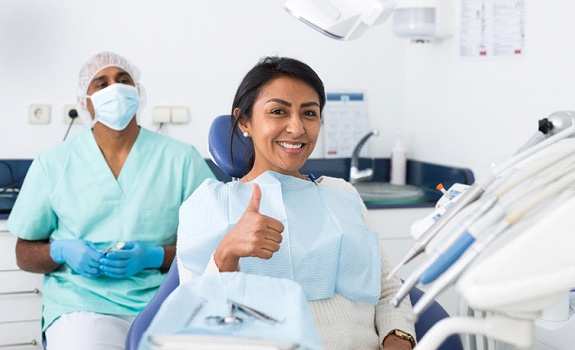 After your tooth has been removed, we'll give you specific aftercare instructions to follow to help the healing process go smoothly. We will likely prescribe you a pain medication to help manage your discomfort once the local anesthesia wears off. Additionally, we'll outline which otc pain relievers you can use, how to brush around the extraction site, what to avoid eating or drinking, and how to bring down swelling. As you recover from your tooth extraction, keep a look out for signs of complications and give us a call immediately if you begin to experience:
Pain that won't go away or seems to be getting worse
Intense sensitivity around the surgical site
Redness, swelling, or heat around the surgical site
Bleeding that continues sporadically for several days