Teeth Whitening – Rockwall, TX
Get the Sparkling Smile You Deserve
Do you find yourself wishing that your smile was brighter when you see it in the mirror or in photos? If so, you're not alone! Recent studies suggest that up to 80% of Americans wish they had whiter teeth. Thankfully, it's never been easier or more convenient to get the sparkling smile you deserve! At Spillman Family Dental of Rockwall, we offer professional ZOOM! teeth whitening treatments that can take years of stains off your teeth. What's more, we have both in-office and take-home options for your convenience! Read on to learn more about this popular cosmetic service and give us a call today to schedule your consultation!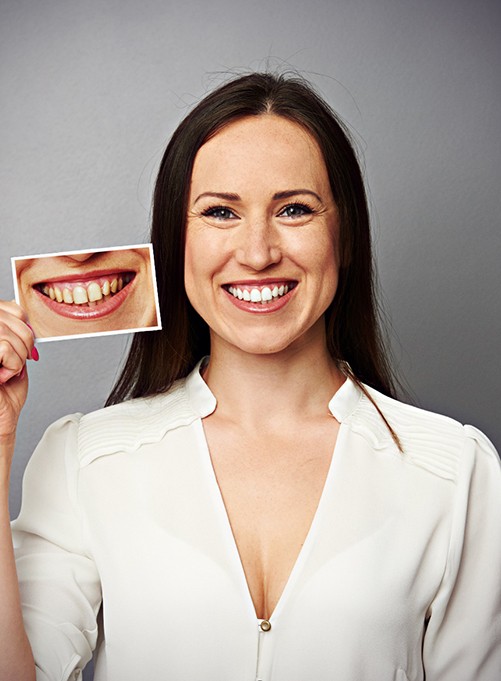 Why Choose Spillman Family Dental of Rockwall For Teeth Whitening?
In-Office & Take-Home Options Available
Friendly Dentist with Over 20 Years of Experience
Professional-Grade Products for Reliable, Comfortable Results
What Causes Tooth Discoloration?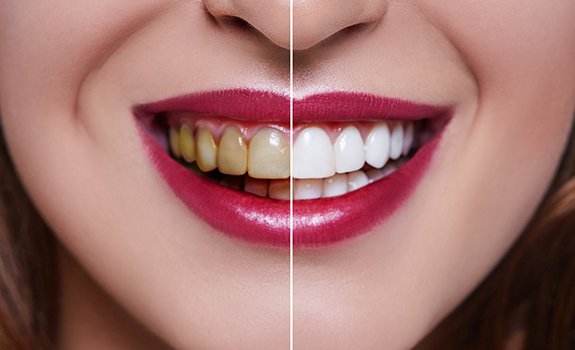 Unfortunately, tooth discoloration is a natural part of life. However, if you know what can cause it, you can take steps to avoid it in the future. The most common causes of tooth discoloration are:
Dark-colored sauces, berries, and other foods
Staining beverages like coffee, wine, and alcohol
Tartar buildup and poor oral hygiene
Thinning or worn enamel
Smoking or chewing tobacco products
Your Professional Teeth Whitening Options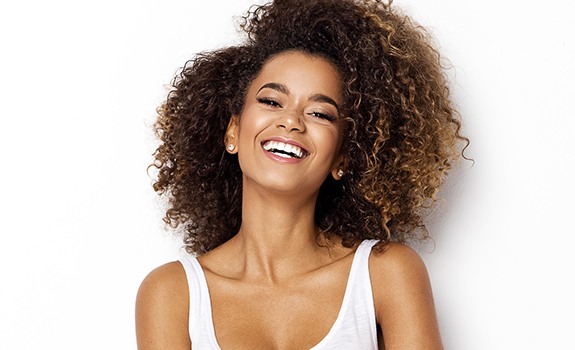 Thankfully, you have two highly effective teeth whitening treatments to choose from to brighten your pearly whites. This way, you can improve your smile in a way that's the most convenient for you! Depending on your goals and preferences, we may recommend:
In-Office ZOOM! Whitening Treatment
With an in-office whitening treatment, we can take years off your smile in as little as a single quick and easy appointment! First, we'll place a rubber dam to protect the soft tissues in your mouth. Then, we'll apply a professional-grade bleaching gel to your teeth and shine a special blue light on it. For the next several minutes, the whitening agents will seep into your enamel and break up deep-seated stains. Once we've repeated this process a few times, you'll have a beautiful and gleaming set of pearly whites.
Take-Home ZOOM! Whitening Kit
Alternatively, we can send you home with a professional take-home whitening kit that includes custom-made whitening trays and personalized doses of whitening gel. You'll wear these trays filled with gel for a set amount of time every day. Then, after about two weeks, you'll have dazzling results comparable to those of an in-office treatment.
The Benefits of Professional Teeth Whitening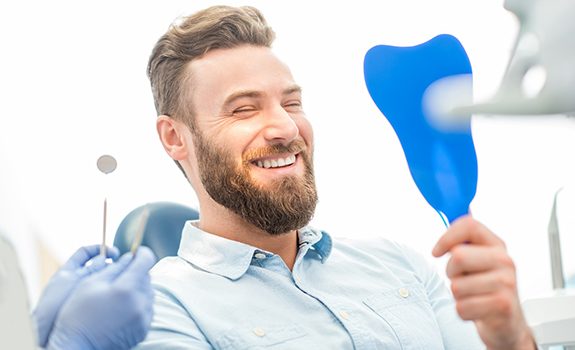 Teeth whitening is one of our most popular cosmetic services, and it's easy to see why! Our treatments offer a wide range of advantages over store bought whiteners, like:
Completely personalized treatment for maximum comfort
Specially designed products to minimize tooth sensitivity
Professional-grade ingredients for reliably amazing results
The potential for your results to last a year or more with the proper care
A noticeable improvement in your smile and confidence.
If you're ready to get the beautiful smile you deserve, give your Rockwall cosmetic dentist Dr. Travis Spillman a call today!
Understanding the Cost of Teeth Whitening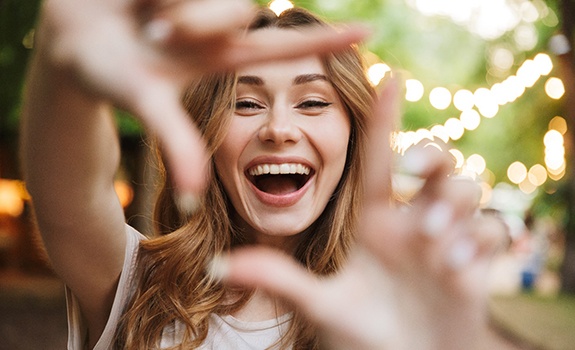 If you're like most people, you probably want to know how much teeth whitening in Rockwall will cost before committing to it. Since every case is unique, the answer will truly vary from person to person. Below, we'll explain which factors can influence the overall price to help you get a better understanding of what to expect. Would you rather speak to a member of our team? Don't hesitate to give us a call today!
Factors that Affect the Cost of Teeth Whitening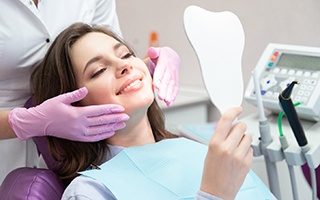 Although professional teeth whitening in Rockwall is one set price, some factors can affect whether the process of brightening your smile will be more or less expensive. Some of those include:
The Extent of Discoloration – Patients with severe staining may need multiple treatments to achieve their desired shade.
Necessary Preparatory Treatments – If you have cavities or gum disease, it'll need to be addressed before you can start whitening. Otherwise, your treatment may lead to further problems.
Presence of Veneers/Restorations – Teeth whitening will not work on veneers, crowns, fillings, or other restorations. If you want a uniformly white smile, you may need to replace your dental work to ensure everything blends together seamlessly.
Types of Teeth Whitening: What Do They Cost?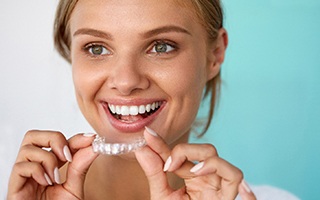 Did you know that each type of teeth whitening treatment has a different cost? Here's what to expect:
In-Office Whitening – On average, this costs anywhere between $400 and $800.
Take-Home Whitening Kit – With this option, you'll receive custom-made trays and a professional whitening gel to use at home. Altogether, it tends to cost about a few hundred dollars.
Store-Bought Whitening Trays – You can find these kits in most supermarkets in pharmacies, with prices of around $100 or less.
Strips, Gels, & Whitening Toothpastes – Depending on where you shop, these low-cost methods can range from $7 to $40.
Fast Teeth Whitening vs. Inexpensive Teeth Whitening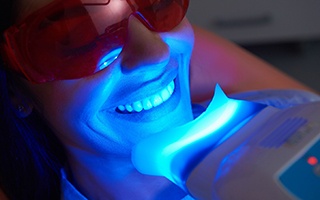 Patients on a budget may be tempted to get the most affordable option, even if it means using store-bought items. Well, it's important to take into consideration factors other than price.
While professional teeth whitening in Rockwall may cost a bit more, you're paying for higher-quality and safer products. Your dentist will use tools and ingredients that'll help you get much better results. Also, they'll perform an oral examination before your treatment to ensure your mouth is in good health. All in all, you'll likely end up enjoying your smile more and saving money in the long term because you won't have to do frequent touch-ups.
Options For Making Teeth Whitening Affordable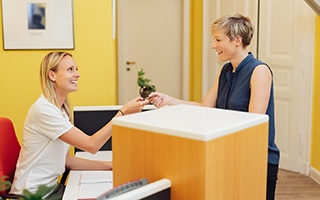 Since teeth whitening is a form of cosmetic dentistry, it's not typically covered by dental insurance. That means you'll need to find an alternative way to pay for your treatment. Luckily, our practice offers additional financing options to help make your service much more affordable, such as:
CareCredit Financing – This allows you to split up the total cost of your whitening treatment into smaller monthly installments. Best of all, most plans come with little-to-no interest attached!
Special Offers – Currently, we're offering free teeth whitening for you and a friend when you successfully refer someone. Our office runs a number of specials every month, so be sure to check our website to stay up to date on the latest deals!
Teeth Whitening FAQs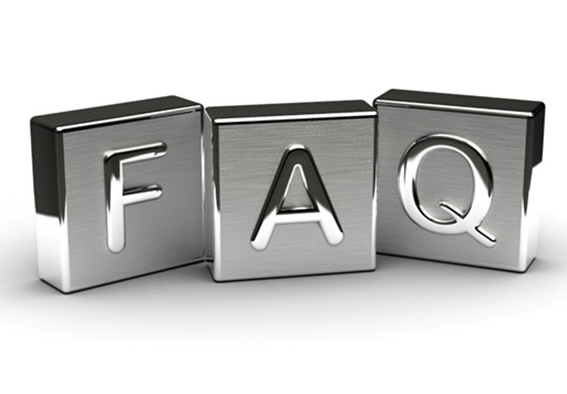 Teeth whitening in Rockwall can give you the bright, confident smile you desire; however, there's a lot of misinformation about the treatments. We understand you may have a few concerns before you are ready to move forward, but we will address any apprehensions during your consultation. In the meantime, here are the answers to the most frequently asked questions.
Does teeth whitening damage your enamel?
Contrary to many rumors, teeth whitening doesn't damage enamel when used according to the manufacturer's guidelines and on the ideal candidate. Overusing whitening treatments, including OTC products, can harm your smile. It's best to schedule a consultation with your cosmetic dentist to ensure your teeth and gums are healthy before using any whitening products. Your dentist will create a personalized plan to safely whiten your teeth. It's important to space out your whitening treatments to prevent damaging your smile.
Does teeth whitening hurt?
Teeth whitening has a bad reputation for causing sensitivity, but this is untrue. Whitening agents are specially formulated to minimize any discomfort. Not to mention, your dentist can cater the treatment to your comfort level if you're prone to any sensitivity. They may also recommend using toothpaste for sensitive teeth to prevent any discomfort. It is best to avoid hot or cold foods and drinks for 24-48 hours. You can help prevent sensitivity by ensuring you don't have any untreated dental problems and not overusing whitening products.
How long does teeth whitening last?
Every situation differs, but most patients can expect their results to last for a few months to several years with the right maintenance. You can get the most from your investment by committing to a solid oral hygiene routine at home. Brush, floss, and use a daily mouthwash to keep your teeth clean. It's best to limit your contact with stain-causing foods and drinks, like coffee, berries, or red wine. If you can't skip your morning cup of coffee, drink it through a straw to reduce contact with your teeth and rinse your mouth with water after you've finished. Your dentist will recommend not smoking to prevent tar and nicotine stains. Don't forget to visit your dentist every 6 months for a cleaning and checkup. If your results begin to fade, they can provide you with a touchup kit to maintain your stunning smile.
Why is my dental health important?
Although you might be concerned about aesthetic issues, your cosmetic dentist in Rockwall will focus on your dental health. Whitening agents can aggravate any untreated dental problems, like tooth decay or gum disease. While a whitening treatment may make your teeth look better, any unresolved oral health issues will remain, which can lead to a dental emergency. Your dentist will examine your teeth and gums to ensure they are healthy during your consultation. If they find any concerns. They must be addressed before moving forward with any elective procedures. It may add more steps to your treatment, but it is time well spent to achieve the healthy, attractive smile you deserve.