Teeth Whitening – Rockwall, TX
Get the Sparkling Smile You Deserve
Do you find yourself wishing that your smile was brighter when you see it in the mirror or in photos? If so, you're not alone! Recent studies suggest that up to 80% of Americans wish they had whiter teeth. Thankfully, it's never been easier or more convenient to get the sparkling smile you deserve! At Spillman Family Dental of Rockwall, we offer professional ZOOM! teeth whitening treatments that can take years of stains off your teeth. What's more, we have both in-office and take-home options for your convenience! Read on to learn more about this popular cosmetic service and give us a call today to schedule your consultation!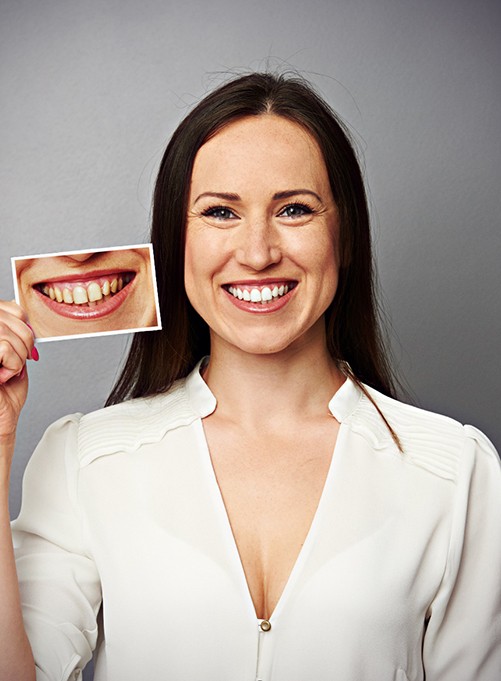 Why Choose Spillman Family Dental of Rockwall For Teeth Whitening?
In-Office & Take-Home Options Available
Friendly Dentist with Over 20 Years of Experience
Professional-Grade Products for Reliable, Comfortable Results
What Causes Tooth Discoloration?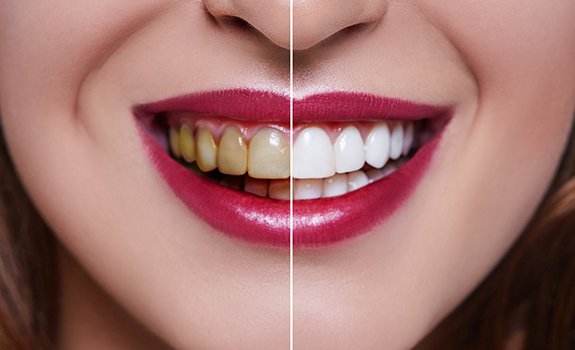 Unfortunately, tooth discoloration is a natural part of life. However, if you know what can cause it, you can take steps to avoid it in the future. The most common causes of tooth discoloration are:
Dark-colored sauces, berries, and other foods
Staining beverages like coffee, wine, and alcohol
Tartar buildup and poor oral hygiene
Thinning or worn enamel
Smoking or chewing tobacco products
Your Professional Teeth Whitening Options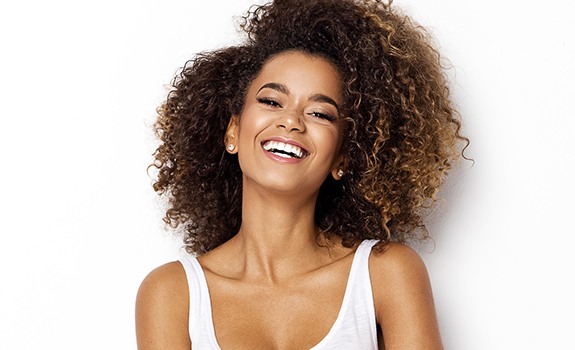 Thankfully, you have two highly effective teeth whitening treatments to choose from to brighten your pearly whites. This way, you can improve your smile in a way that's the most convenient for you! Depending on your goals and preferences, we may recommend:
In-Office ZOOM! Whitening Treatment
With an in-office whitening treatment, we can take years off your smile in as little as a single quick and easy appointment! First, we'll place a rubber dam to protect the soft tissues in your mouth. Then, we'll apply a professional-grade bleaching gel to your teeth and shine a special blue light on it. For the next several minutes, the whitening agents will seep into your enamel and break up deep-seated stains. Once we've repeated this process a few times, you'll have a beautiful and gleaming set of pearly whites.
Take-Home ZOOM! Whitening Kit
Alternatively, we can send you home with a professional take-home whitening kit that includes custom-made whitening trays and personalized doses of whitening gel. You'll wear these trays filled with gel for a set amount of time every day. Then, after about two weeks, you'll have dazzling results comparable to those of an in-office treatment.
The Benefits of Professional Teeth Whitening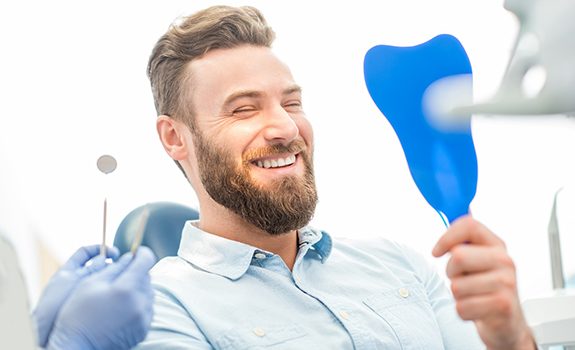 Teeth whitening is one of our most popular cosmetic services, and it's easy to see why! Our treatments offer a wide range of advantages over store bought whiteners, like:
Completely personalized treatment for maximum comfort
Specially designed products to minimize tooth sensitivity
Professional-grade ingredients for reliably amazing results
The potential for your results to last a year or more with the proper care
A noticeable improvement in your smile and confidence.
If you're ready to get the beautiful smile you deserve, give your Rockwall cosmetic dentist Dr. Travis Spillman or Dr. Thomas Ryan a call today!