Smile Makeover – Rockwall, TX
Transform the Look and Function of Your Smile
A single dental flaw, like surface stains, can be treated with one simple teeth whitening treatment. But what if you are struggling with several problems, like fractured teeth and misalignment? Does that mean your smile goals are out of reach? Fortunately, the answer is no! With a smile makeover, our cosmetic dentist in Rockwall can transform the look and function of your smile with one streamlined treatment plan. If you're ready to get started, then contact our team today. Otherwise, keep reading to learn more!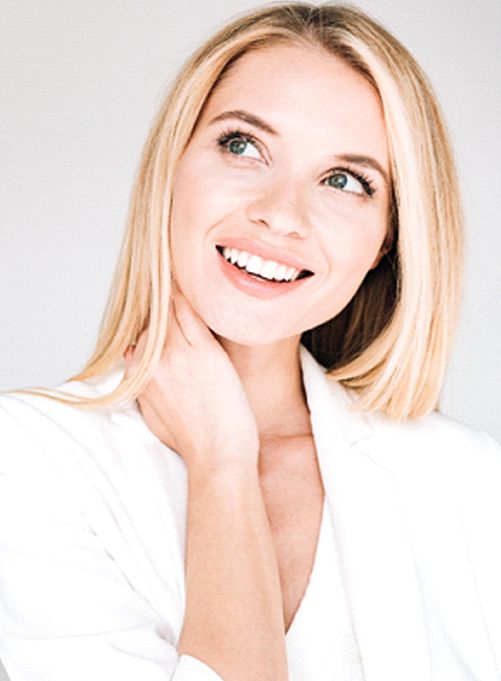 Why Choose Spillman Family Dental of Rockwall for Cosmetic Dentistry?
Skilled, Friendly, and Meticulous Dental Team
Each Treatment Plan is 100% Customized
Top-Rated Cosmetic Dentist
How Does a Smile Makeover Work?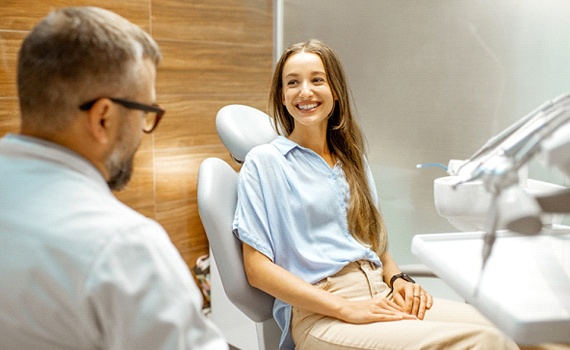 Since smile makeovers aren't a one-size-fits-all treatment, the first step in the process is to schedule an appointment with Dr. Travis Spillman. He will use your initial appointment to learn more about your concerns and conduct an oral exam. From there, he can review your treatment options and share his recommendations on the best course of action.
Once your treatment plan is in place, priority number one will be treating any existing dental problems, like tooth decay. Starting with the necessary restorative care will allow us to create a healthy foundation for your smile, which is absolutely essential not only for your oral health but for the longevity of your results. After this, the cosmetic treatments will take place, like veneers and teeth whitening. The good news is that a big picture, streamlined plan will make the process much more seamless and stress-free (and deliver beautiful results, of course!).
The Benefits of Getting a Smile Makeover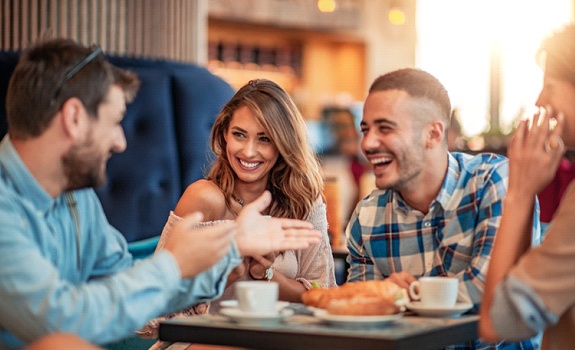 Getting a smile makeover comes with numerous benefits. Some of the most important ones include:
Streamlined treatment - Get all your cosmetic needs addressed within a single treatment plan.
Completely personalized treatment - No matter what treatment you receive, it will be designed with your specific cosmetic goals in mind.
Improved dental function – This is particularly the case if you plan to receive dental crowns.
Boosted confidence – Whether you're speaking with friends, family, coworkers, or people you're meeting for the first time, you can feel good about your smile and show it off with confidence.
Enhanced oral health – Once your cosmetic treatment is completed, you'll likely feel more inclined to practice consistent oral hygiene at home to maintain your results.
Long-lasting results – While it can depend on the type of treatment you receive, you can expect your cosmetic enhancements to last for many years.
Understanding the Cost of a Smile Makeover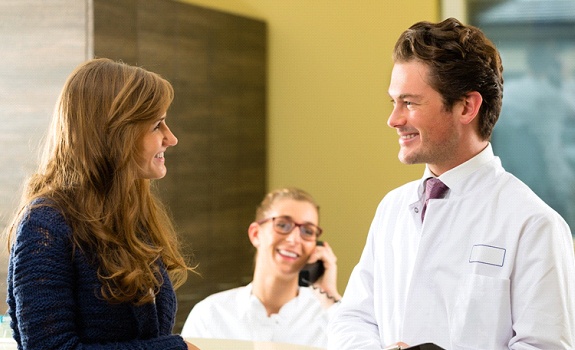 With each smile makeover completely personalized to the patient's needs, the cost naturally varies. Plus, there are other important factors to consider even after the details of your treatment plan are solidified, like dental insurance coverage. Don't worry – our team offers complimentary smile makeover consultations so you can easily learn the exact cost. The first step? Get in touch with our friendly team, schedule an appointment, and take advantage of our digital smile design technology available in-house!