Preventive Dentistry – Rockwall, TX
Saving Your Future Smile
Think of preventive dentistry as investing in your future self's oral health. Just by attending two checkups and cleanings each year, you can largely avoid the serious dental issues that can cause major problems for both your health and appearance. By maintaining these visits and quality oral hygiene at home, you'll experience fewer (if any) cavities, have a more attractive smile, and spend significantly less on your dental care. It's a positive approach no matter how you look at it, and you can start the process by contacting us today to schedule your next appointment for preventive dentistry in Rockwall, TX.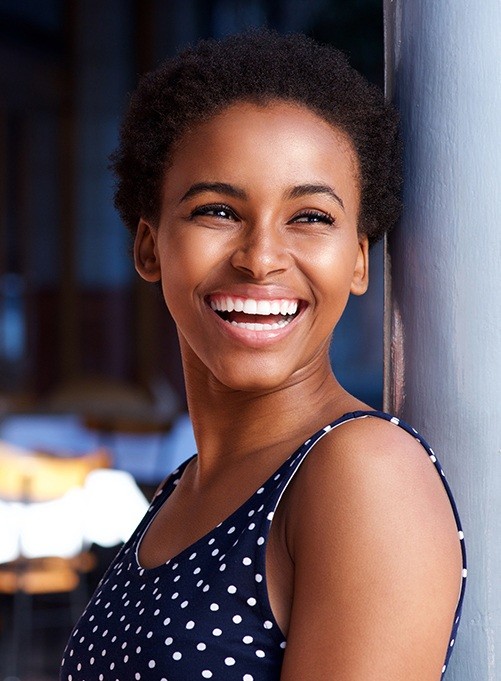 Why Choose Spillman Family Dental of Rockwall for Preventive Dentistry?
Ready to Treat the Entire Family Under One Roof
Two Dentists with Decades of Experience
Fully Personalized Care for Each Patient
Dental Checkups & Teeth Cleanings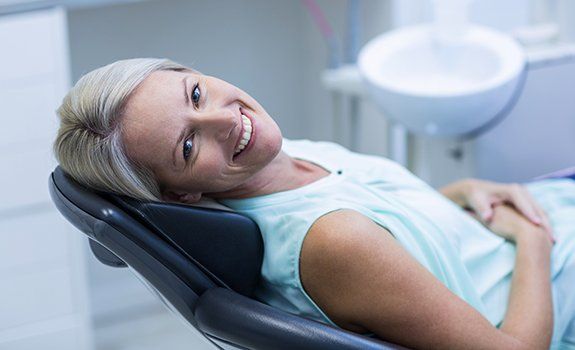 Checkups and cleanings are two of the most basic services we provide, but they are by far two of the most important as well. Regular exams allows Dr. Spillman to catch the earliest signs of dental issues and fix them before a patient notices anything, and professional cleanings remove harmful plaque and tartar that are the root cause of most dental disease. For children and adults alike, these simple appointments can make a dramatic and lasting difference for someone's oral health.
Children's Dentistry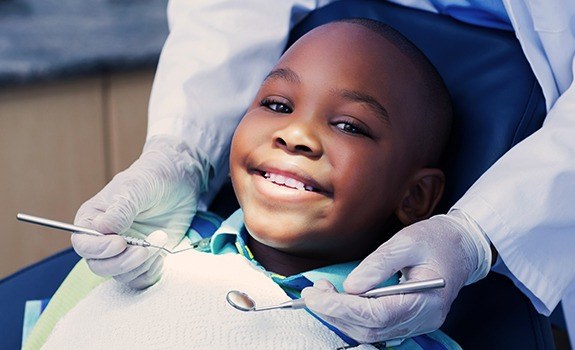 Children's mouths change very quickly as they are growing, plus little ones require a gentler touch to ensure they remain comfortable and calm at the dentist. Our team has plenty of experience treating the youngest members of the family, so when you bring your child to see us, you can trust they are always in good hands. In addition to checkups and cleanings, we'll also take the time during each appointment to teach your favorite smile about good dental habits so they will adopt them as soon as possible.
Dental Sealants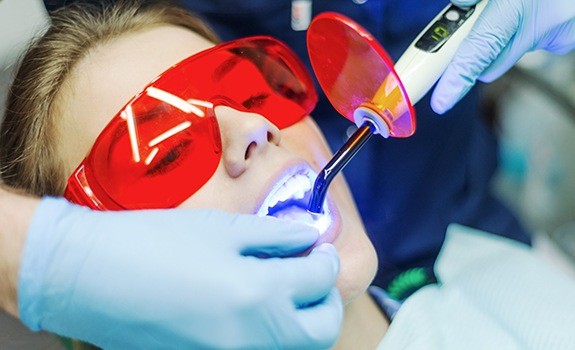 Dental sealants involve placing a thin layer of dental plastic over the teeth in order to keep them safe from bacteria and other factors that could lead to cavities. We typically recommend them for children and only apply them to the back teeth, as younger patients frequently develop decay because the molars can be difficult to clean while they are learning to brush. We can also use them to help adults who are more cavity-prone as well.
Fluoride Treatment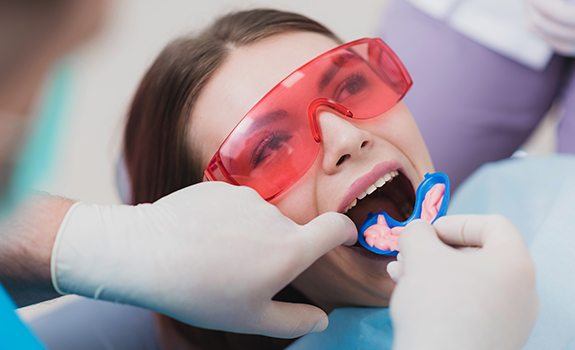 Over time, the enamel on our teeth becomes worn down by the bacteria and acids it is exposed to on a daily basis, but fluoride helps combat this process by replacing the minerals that are lost. That's why you'll find it added to most oral healthcare products and even tap water. We can help keep our patients' smiles safe by applying a highly-concentrated fluoride gel to the teeth as part of regular cleanings, which along with consistent at-home practices, can help someone completely avoid cavities for years at a time.
TMJ/TMD Treatment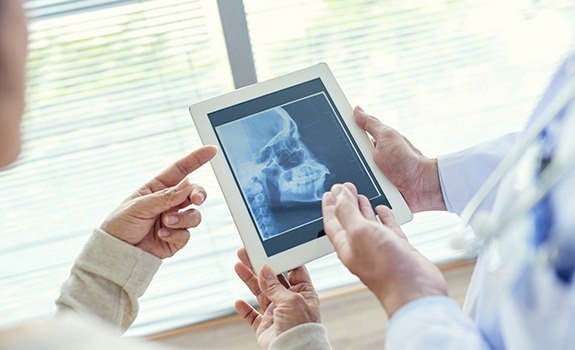 Is your jaw constantly sore, or do you frequently experience headaches and don't know why? You could be dealing with a problem in your temporomandibular joint, or TMJ. A TMJ disorder (TMD) affects the main jaw joint and can be a source of chronic pain felt in the mouth, face, head, and neck. Fortunately, our team can identify this problem and apply treatment to rebalance the bite that will lead to lasting relief and better oral function.