Dental Implants – Rockwall, TX
Renew Your Smile For Life
Dental implants go a step beyond traditional bridges and dentures by replacing an entire tooth from root to crown, creating a prosthetic that is the next best thing to nature when it comes to aesthetics, security, and durability. Whether you're missing a single tooth or require a full denture, Dr. Spillman can use this state-of-the-art treatment to help you look and feel like your teeth never went missing in the first place. Your smile's best days are ahead of you—contact us today to schedule a consultation to discuss replacing missing teeth with dental implants in Rockwall, TX.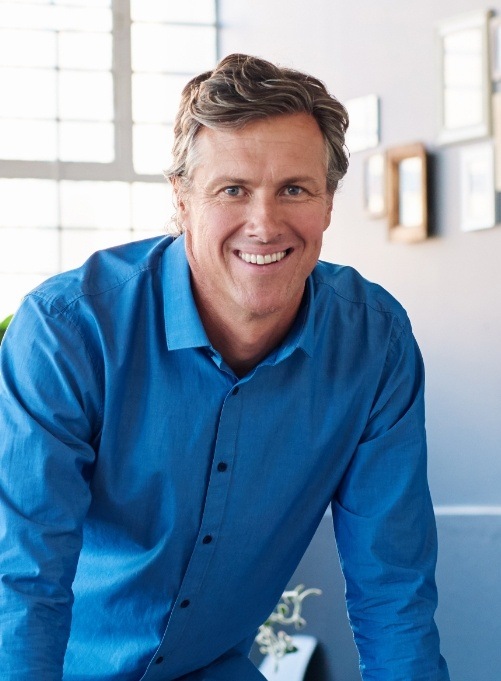 Why Choose Spillman Family Dental of Rockwall for Dental Implants?
Entire Dental Implant Procedure Completed In-House
Countless Successful Cases
100% Custom-Made Restorations
What is a Dental Implant?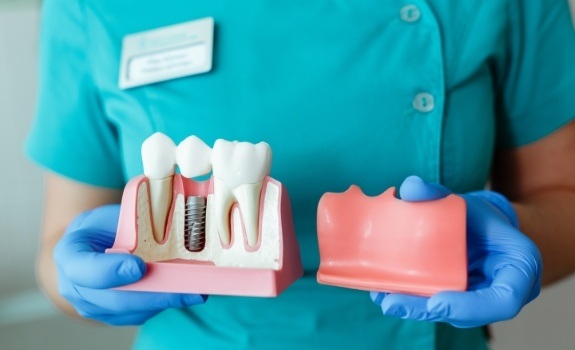 A dental implant isn't a replacement tooth, but rather a prosthetic root that is placed into the jawbone. Typically made of titanium because of its strength and biocompatibility, implants actually bond with the surrounding bone through a process called osseointegration, helping them provide a firm foundation for a crown, bridge, or denture that is attached on top. The two are connected using a metal abutment, allowing all the separate parts to function as a single, reliable tooth.
Start-to-Finish Convenience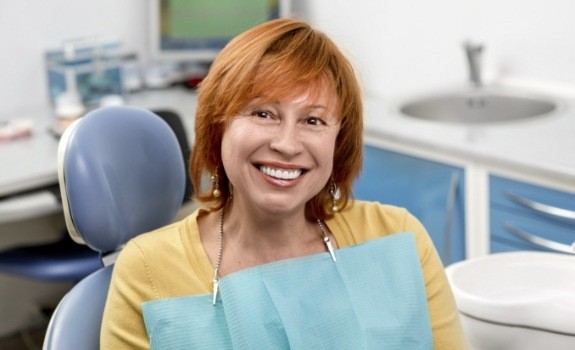 The team at Spillman Family Dental of Rockwall is dedicated to perpetually improving ourselves through continuing education, which is why we're able to handle the entire implant procedure ourselves, including the surgical placement of the roots and attaching them to someone's new teeth. This all-in-one approach saves patients a tremendous amount of time versus running between different dental offices, plus you'll enjoy the peace of mind of working with the same trusted dentist and team throughout your entire implant journey.
The 4-Step Dental Implant Process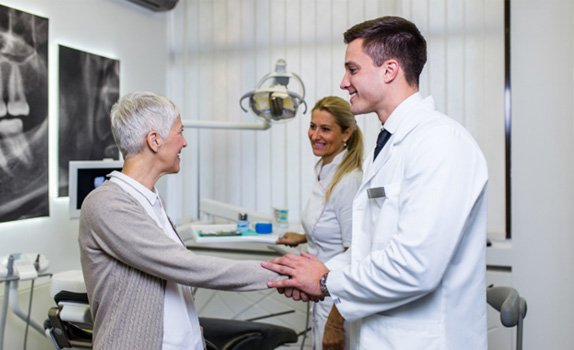 Dental implants involve a multi-step process that can often take several months to finish. Although this might seem like a lengthy period, the numerous benefits that you'll enjoy from this treatment will make it worthwhile. Since our staff performs the entire procedure in-office, you'll be able to undergo every step of the journey with a team you already know and trust! Here are the four major steps that you can expect when replacing missing teeth with dental implants.
Benefits of Dental Implants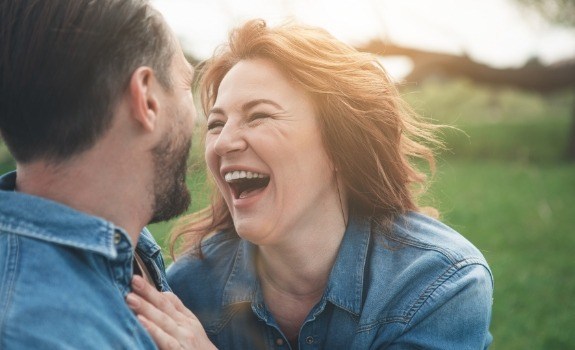 We simply can't overstate the benefits of dental implants in Rockwall. From the way they look to how they feel to the natural function they provide, dental implants mimic real teeth in nearly every way. It's no wonder millions of Americans have chosen this solution to replace their lost pearly whites. Here are just a few of the unique advantages you can expect!
Who Dental Implants Can Help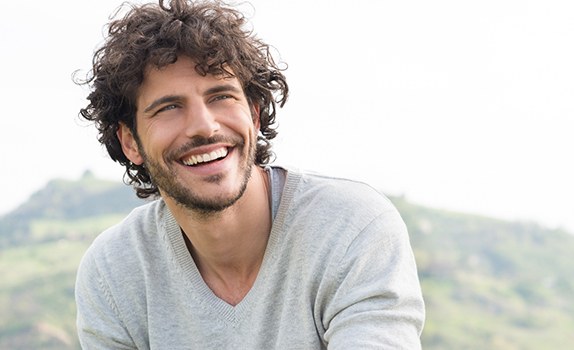 Dental implants can be a solution for an incomplete smile no matter how many teeth are missing. But should you use them to rebuild your own grin? Our team can help you answer that question; simply give us a call to schedule an appointment with us so that we can examine your jaw and discuss your specific needs. Once a decision has been made, we'll put together your treatment plan and go over the steps of the process with you.
Understanding the Cost of Dental Implants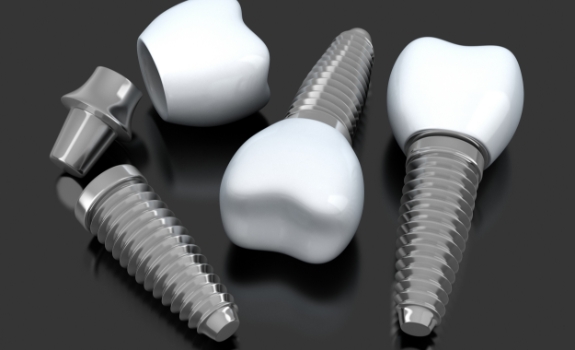 Because dental implants are so versatile and can help patients dealing with any degree of tooth loss, each procedure has to be unique, so the cost is as well. Factors such as how many teeth are being replaced, where they are located in the mouth, and any treatments that need to be completed before placement (like gum disease therapy) will all influence the final price. However, thanks to their longevity and other numerous benefits, dental implants are widely considered one of the best investments in all of dentistry. They help patients save thousands in the long run compared to removable bridges and dentures because they don't have to replace their new teeth nearly as often. Read on as we discuss some of the factors that determine the cost of dental implants in Rockwall
Dental Implant Failure & Salvage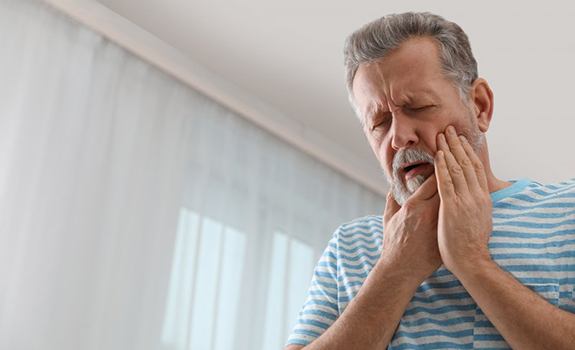 As the pinnacle of tooth replacement solutions, dental implants offer incredible benefits for both your oral and overall health that you can be sure to enjoy for many years to a lifetime! Even with their lifelike results and exceptional success rate, there's always a rare chance that they could fail. This could be due to various reasons, including trauma and infection. If you notice any changes or complications that indicate a failed dental implant, make sure to come visit our team for salvage treatment. With the right measures, we can help preserve your newly rebuilt tooth.
Learn More About Dental Implant Failure & Salvage
Dental Implants Post-Op Instructions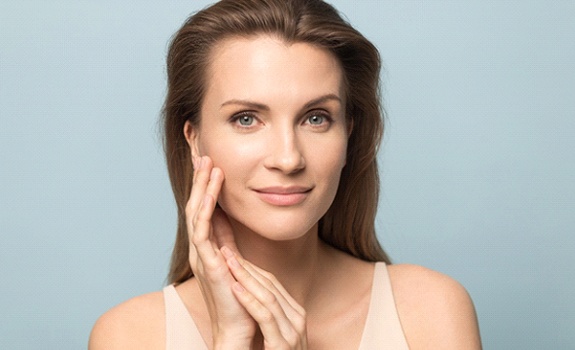 Our dentists are trained to place dental implants entirely in-house, which means you can complete your tooth replacement procedure with the dental professionals you already know and trust. It also means you'll speak with them about essential post-op instructions to follow immediately after your dental implant surgery. By doing so, you can avoid complications or hiccups in your recovery, ensuring your mouth stays healthy as it heals over the next several months.
Maintaining & Caring For Your Dental Implants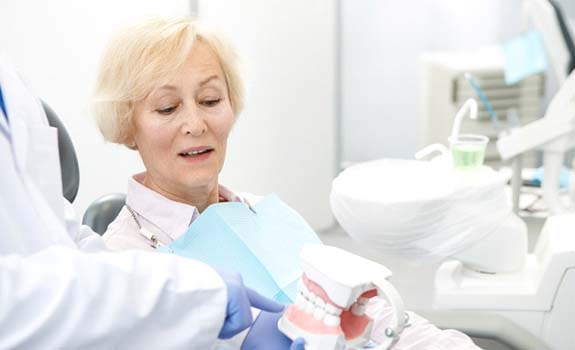 Your dental implant is designed to last for decades (and can even last for life in certain cases), but it really depends on how well you take care of it day-to-day, just like your natural teeth. The more steps you take to give your smile the protection it needs, the better off you'll be in the long-term. Below, you can look over the most essential steps to keep in mind following your implant procedure. If you need additional guidance on maintaining your dental implants, our team members at Spillman Family Dental of Rockwall are just a phone call away!
Dental Implant FAQs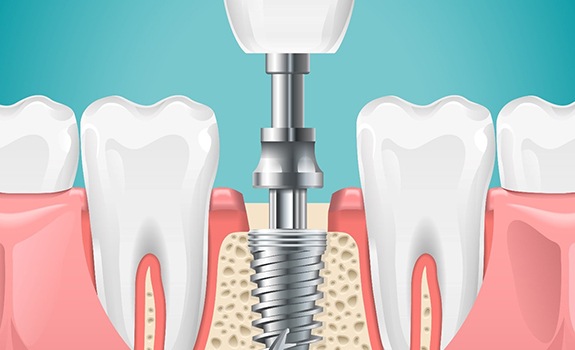 If you're considering tooth replacement, we want you to be as informed as possible on which treatment can best suit your needs. Whether you're replacing single or several teeth, we encourage you to ask any questions you may have about dental implants and their many benefits. While you'll have time to address concerns during your consultation, you can also review some of our most commonly asked questions below to learn more.
Hybrid Implants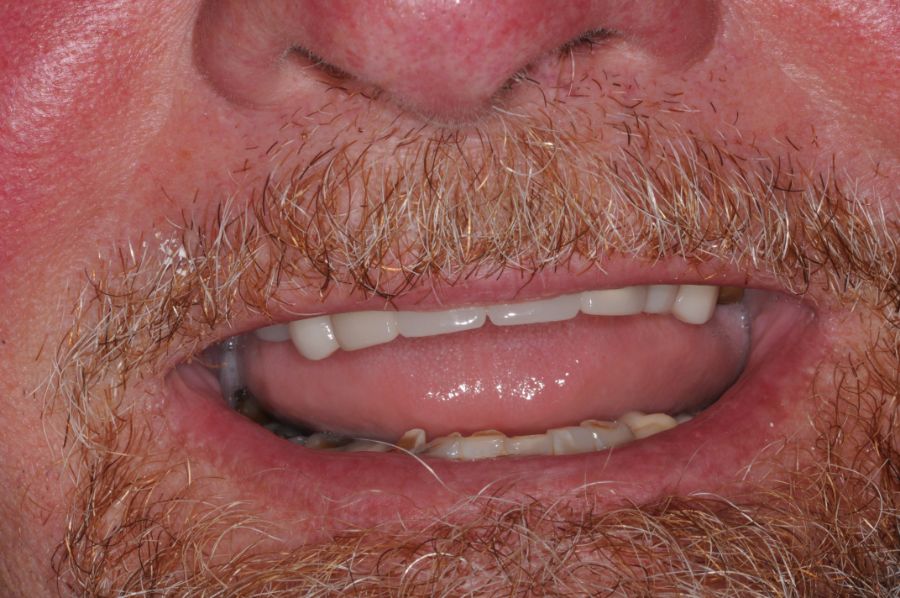 Before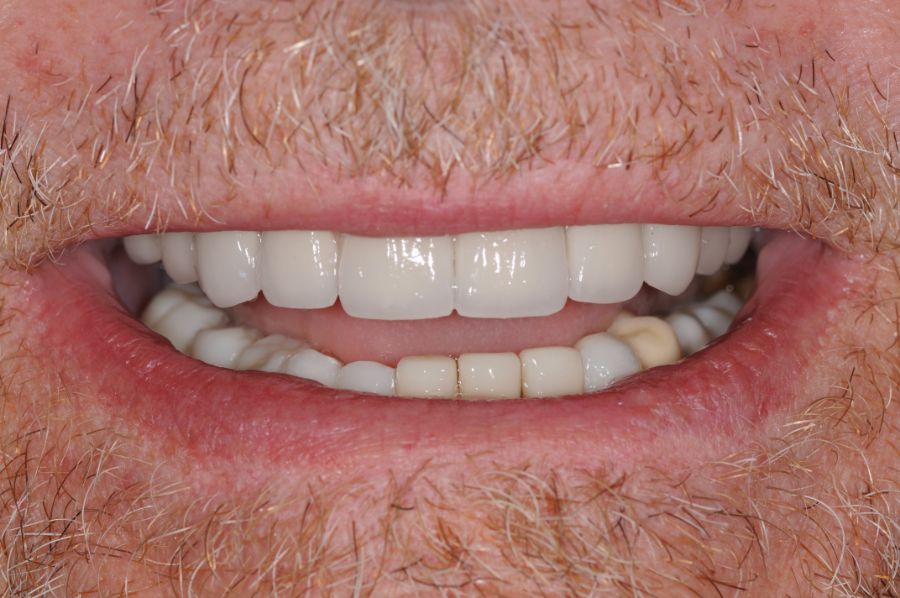 After
Single Tooth Replacements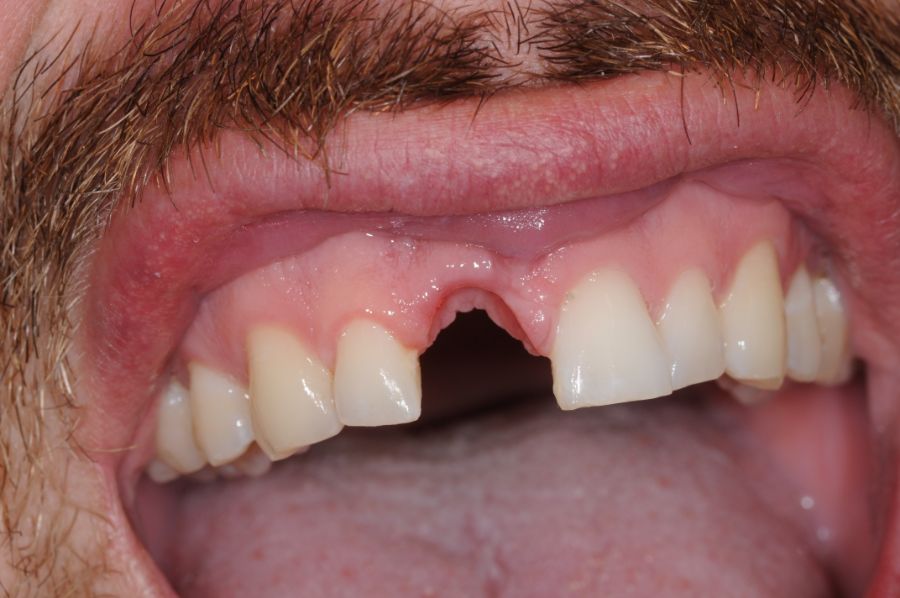 Before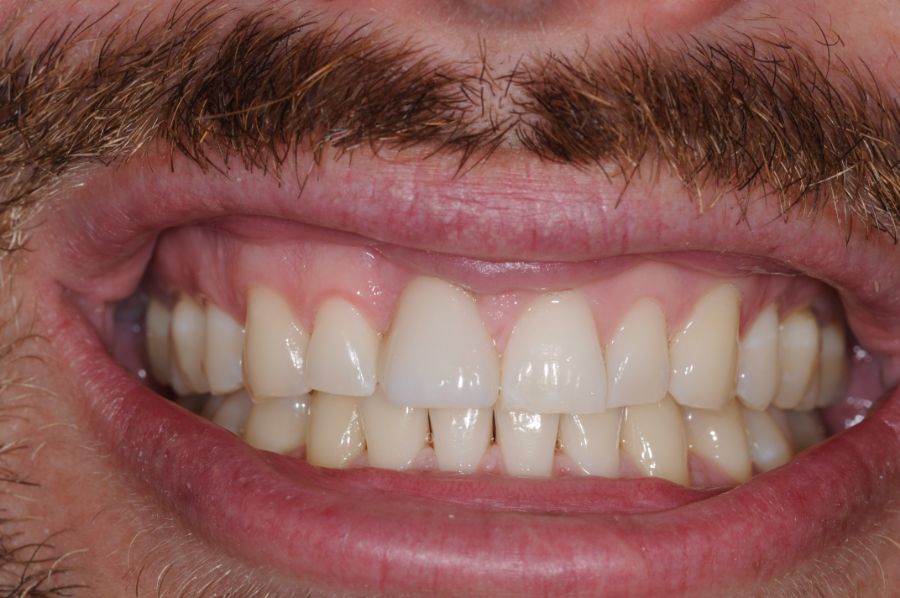 After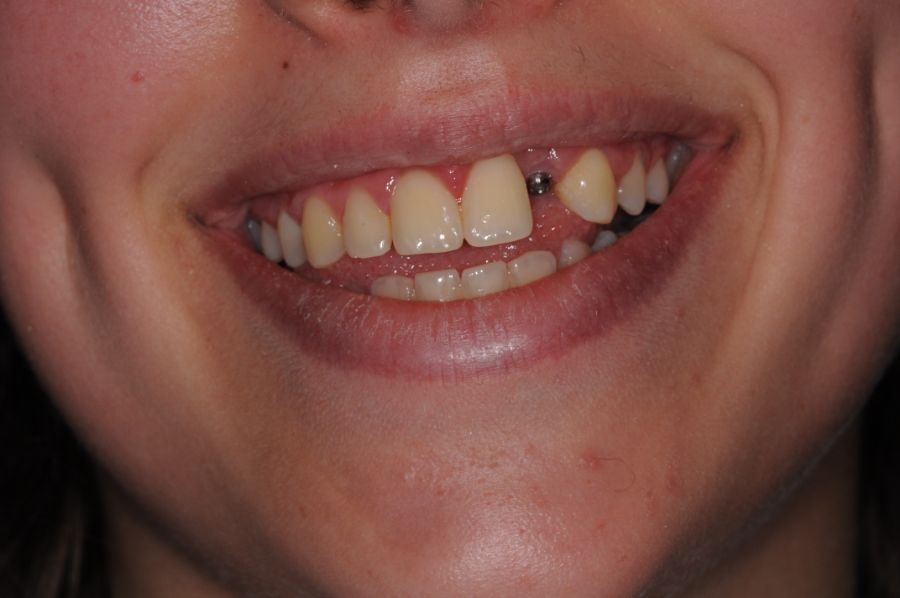 Before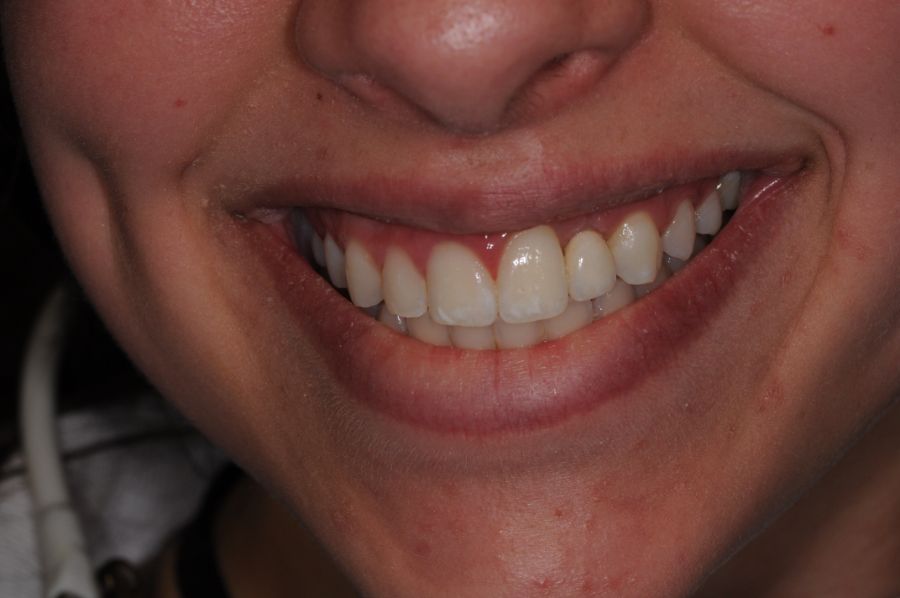 After