Dental Implants – Rockwall, TX
Renew Your Smile For Life
Dental implants go a step beyond traditional bridges and dentures by replacing an entire tooth from root to crown, creating a prosthetic that is the next best thing to nature when it comes to aesthetics, security, and durability. Whether you're missing a single tooth or require a full denture, Dr. Spillman and Dr. Ryan can use this state-of-the-art treatment to help you look and feel like your teeth never went missing in the first place. Your smile's best days are ahead of you—contact us today to schedule a consultation to discuss replacing missing teeth with dental implants in Rockwall, TX.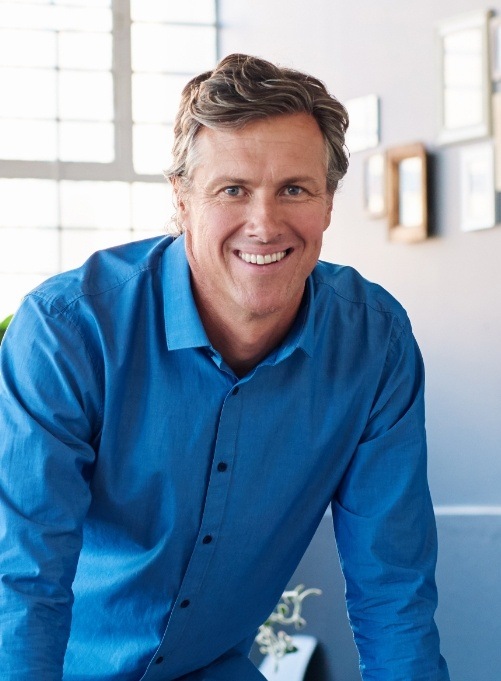 Why Choose Spillman Family Dental of Rockwall for Dental Implants?
Entire Dental Implant Procedure Completed In-House
Countless Successful Cases
100% Custom-Made Restorations
What is a Dental Implant?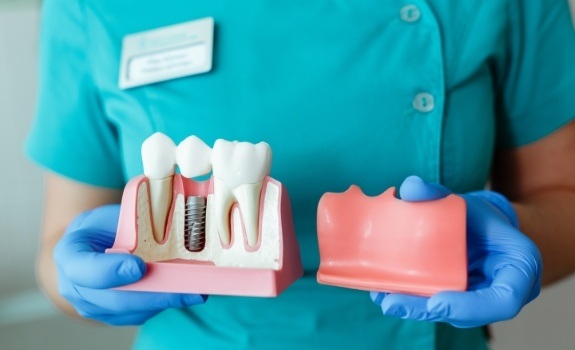 A dental implant isn't a replacement tooth, but rather a prosthetic root that is placed into the jawbone. Typically made of titanium because of its strength and biocompatibility, implants actually bond with the surrounding bone through a process called osseointegration, helping them provide a firm foundation for a crown, bridge, or denture that is attached on top. The two are connected using a metal abutment, allowing all the separate parts to function as a single, reliable tooth.
Benefits of Dental Implants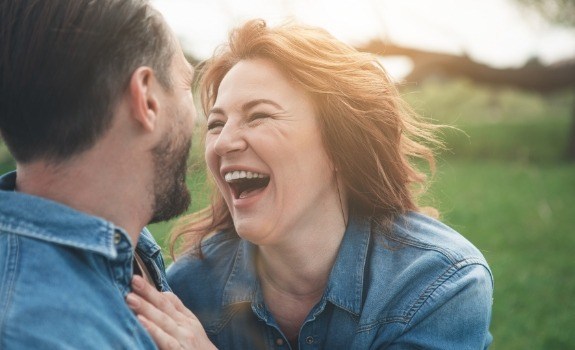 Stability: Whenever you take a bite of food or speak, you don't have to worry about dental implants moving out of place. They are secured within the jawbone just like your real teeth, making them rock-solid.
Natural Appearance: Implanted teeth are designed to resemble natural ones in every way you can imagine, and they are always topped with porcelain restorations so they blend seamlessly into any smile. This helps them bring back a patient's oral health and confidence at the same time.
Designed to Last: While regular bridges and dentures typically last about 7-10 years at most, dental implants have an impressive 30+ year lifespan, and many have been shown to endure for much longer.
Are Dental Implants Right For You?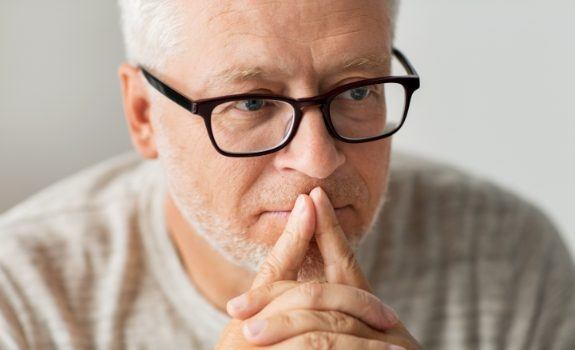 If you have missing teeth, then dental implants can definitely offer you a solution. All you need to bring to the table are gums and a jawbone healthy enough to support the new roots, and if either of these are an issue, we can help you overcome it. From there, we can help you choose which type of implant procedure best fits your situation.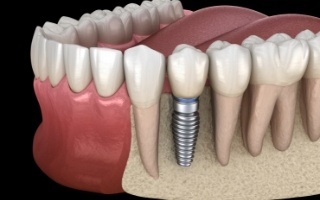 Missing Single Tooth
Instead of using two healthy teeth to replace one, which is the case with a bridge, we can instead position an implant topped by a crown within the smile that doesn't rely on someone's remaining dental structure for support. The crown itself will be custom shaded to match the rest of the smile.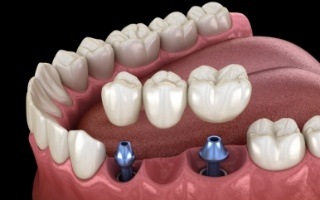 Missing Multiple Teeth
A small number of implants can be used to replace several teeth at once, whether they are located consecutively or throughout a dental arch. One to two implants can hold a bridge or partial denture to the jawbone that is much stronger and more durable compared to a removable prosthetic.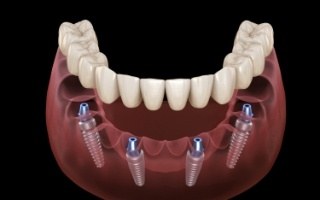 Missing All Teeth
Tired of your denture moving all the time? We can give you a set of teeth you never have to worry about with just four to six implants, which can attach a full denture to the jawbone and ensure it always stays in place. Implant dentures have been shown to restore much more of someone's bite strength compared to traditional ones, allowing them to enjoy a more varied and nutritious diet.
Start-to-Finish Convenience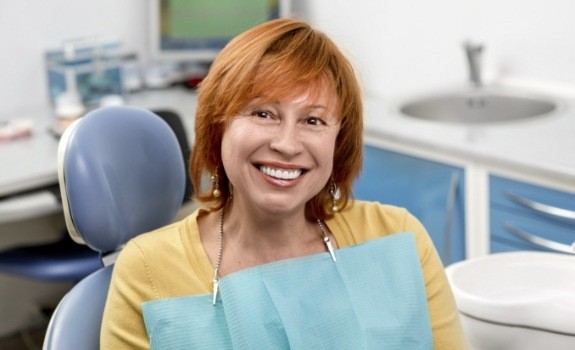 The team at Spillman Family Dental of Rockwall is dedicated to perpetually improving ourselves through continuing education, which is why we're able to handle the entire implant procedure ourselves, including the surgical placement of the roots and attaching them to someone's new teeth. This all-in-one approach saves patients a tremendous amount of time versus running between different dental offices, plus you'll enjoy the peace of mind of working with the same trusted dentist and team throughout your entire implant journey.
Understanding the Cost of Dental Implants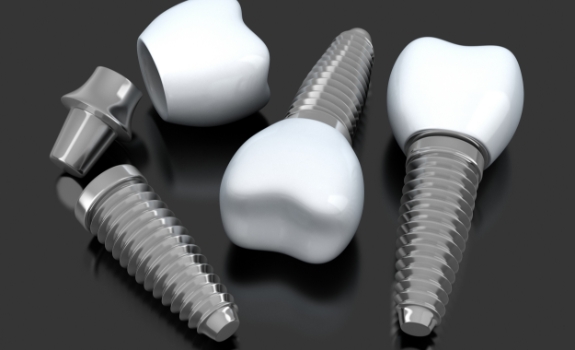 Because dental implants are so versatile and can help patients dealing with any degree of tooth loss, each procedure has to be unique, so the cost is as well. Factors such as how many teeth are being replaced, where they are located in the mouth, and any treatments that need to be completed before placement (like gum disease therapy) can all influence the final price. Thanks to their longevity, dental implants are widely considered one of the best investments in all of dentistry. They help patients save thousands in the long run compared to removable bridges and dentures because they don't have to replace their new teeth nearly as often.