Emergency Dentist – Rockwall, TX
We're Here For You
If you're dealing with a dental emergency, whether it's a terrible toothache or painful injury, you're much better off visiting an emergency dentist as opposed to the ER or an urgent care clinic. Emergency dentists like those at Spillman Family Dental of Rockwall have the training, experience, and equipment for dealing with infected and broken teeth that you just won't find other places, and they can make all the difference in getting fast relief and saving a tooth. Contact us if you need dental care right NOW, and we'll schedule a same-day appointment for emergency dentistry in Rockwall, TX and be ready to help right away.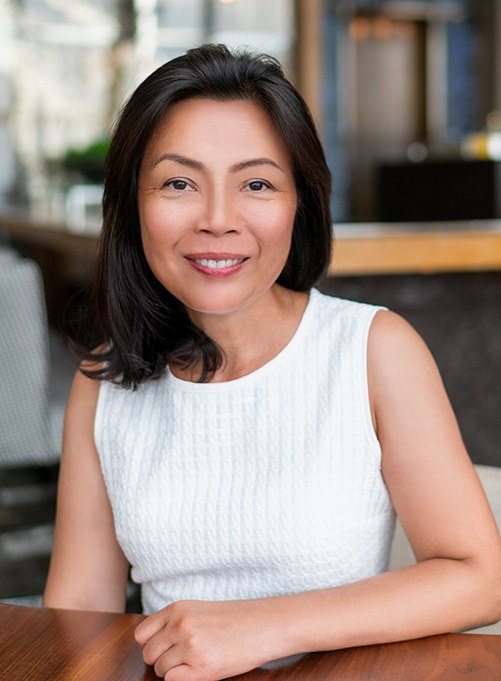 Why Choose Spillman Family Dental of Rockwall for Emergency Dentistry?
Same-Day Emergency Appointments Available
Sedation Used to Guarantee Patient Comfort
Two Dentists with Decades of Experience
How to Handle Common Dental Emergencies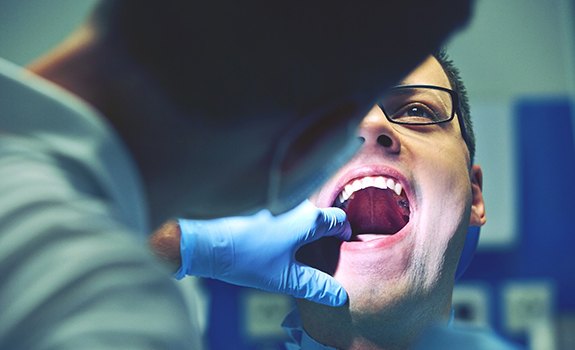 The best thing you can do in any dental emergency is call our dental office as soon as you can. This allows us to schedule you for an immediate appointment and walk you through first aid over the phone. Before you're able to reach us, here are a few ways to take control during the most common dental emergencies: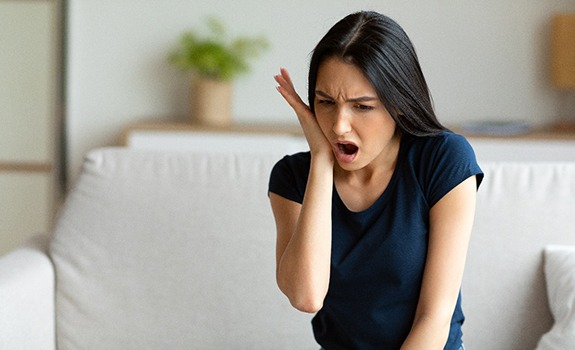 Toothaches
Is there something stuck between the teeth? Rinse and floss the area, and if the pain continues, go ahead and take an OTC medication. A cold compress can help provide some temporary relief as can rinsing with warm saltwater a few times an hour.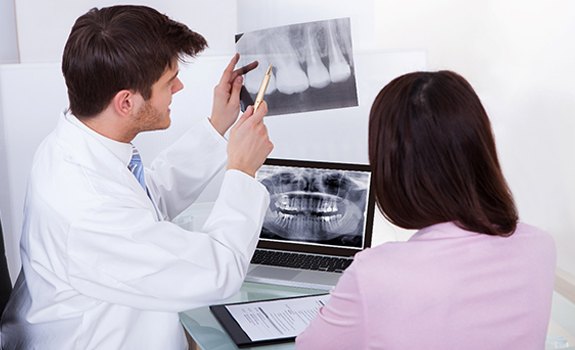 Chipped/Broken Teeth
Can you find pieces of the tooth? If so, put them in a safe container, and remember to bring them to our dental office. Apply slight pressure to the injured area with some gauze or a clean rag to stop any bleeding and use a cold compress to reduce swelling.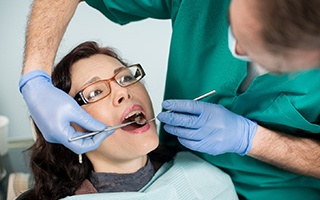 Knocked-Out Tooth
You need to come see us within an hour or so of the accident to give us the best possible chance of replanting the tooth. Pick up the tooth while avoiding touching the root, gently rinse it with water, and try to place it back into its socket. If this doesn't work, keep the tooth either under the tongue or in some milk—this will make sure it stays alive until we can see you.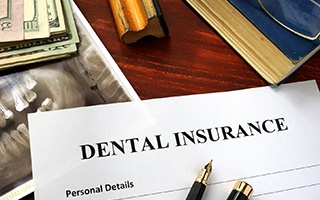 Lost Filling / Crown
For a temporary fix, place the restoration back onto the tooth, using a little bit of toothpaste to secure it. If the restoration is completely broken or gone, cover the tooth with some dental cement (found at the local pharmacy), and avoid chewing with it until we can see you for a repair.
How to Prevent Dental Emergencies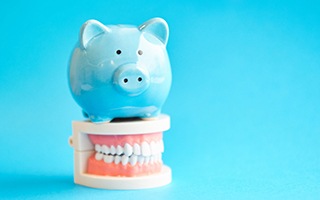 Preserve your teeth and don't chew on hard items like ice, pen caps, fingernails, etc.
Don't use your teeth as a tool to open packages or bottles.
Remember to wear a mouthguard whenever you go to play sports.
Brush and floss daily to prevent infections that could weaken your teeth and make them more likely to break.
Come see us twice a year for checkups so we can stop small problems before they become major concerns.
Cost of Treating Dental Emergencies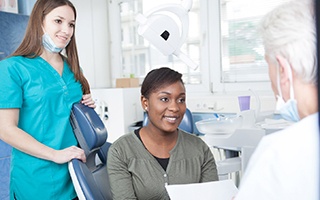 We won't know what type of procedure is needed to handle your dental emergency until we see you in person and give you an evaluation. Just like with medical emergencies, the cost of treatment will be different from person to person based on the type and degree of the injury. To make this type of care easily affordable, we're happy to accept most dental insurance plans and offer flexible financing. Acting fast will allow us to address an emergency before it becomes worse, which will reduce pain and lead to a lower cost as well!
Learn More about the Cost of Treating Dental Emergencies
Making Urgent Dental Care Affordable
Suffering from a dental emergency is already stressful enough without worrying how you're going to fit the cost of visiting your dentist into your monthly budget. As a result, you may be tempted to put off getting the emergency dental care you need. Not only could this prevent you from getting relief from your pain, but your oral health problem could worsen with time, resulting in the need for more invasive (and expensive) treatments. To save money, it's best to contact Spillman Family Dental of Rockwall as soon as possible. We can provide you with fast, gentle emergency are, often on the same day you call!
Factors That Affect the Cost of Emergency Dental Care
Because there are so many factors that must be taken into account, it's virtually impossible for us to name the cost of an emergency dental appointment. Here are some of the considerations that can influence the price you'll end up paying for your care:
The severity of the damage to your oral health
The specific type of treatment your situation requires
If you require follow-up appointments or subsequent treatments, such as a dental crown
Whether you choose to receive dental sedation
Once you arrive at our office for your emergency visit, our first order of business will be getting you out of pain. Afterward, we'll examine your mouth and lay out all of your treatment options, including their pricing information. We'll also answer any questions you may have so you feel perfectly comfortable with the care you're getting.
We'll Help You Maximize Your Dental Insurance Benefits
At Spillman Family Dental of Rockwall, we offer in-network savings to patients with Delta Dental Premier, one of the nation's most popular dental insurance plans. However, even if you have a different plan, we'll be more than happy to work with it. In fact, we can even file your claims for you so that you don't have to worry about paperwork while you're already stressed about your dental emergency. Generally speaking, if your insurance allows you to select your own provider, chances are we'll accept it. If you're not sure, though, feel free to give us a call and find out.
Paying for Emergency Dental Care Without Insurance
Even if you don't have dental insurance, or your plan doesn't cover enough of your treatment, we encourage you to visit our office for emergency care! To help you repair your smile without breaking the bank, we can help you apply for one of the many plans available through CareCredit. This third-party financing company has helped countless patients break up the cost of their medical care into budget-friendly payments. Plus, many of these plans have little or even zero interest!
Emergency Dentistry FAQs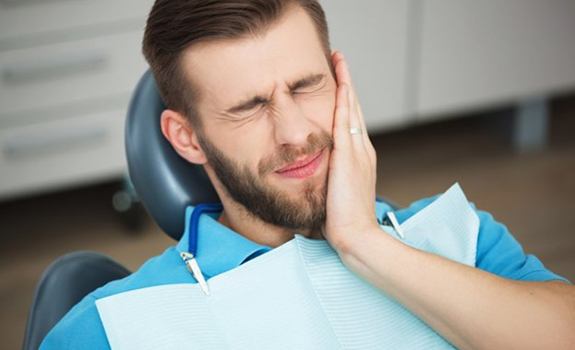 It's fair to say that dental emergencies don't exactly happen often, which is why it's so important to have someone you can call in the worst-case scenario. Thankfully, Spillman Family Dental of Rockwall is here to help. Whether you've never had to deal with a dental emergency before or you need guidance ahead of your emergency appointment, we encourage you to give our commonly asked dental emergency questions a brief look below.
Should I visit a hospital or urgent care first?
Unfortunately, neither a hospital nor urgent care facility will be able to effectively help a dental emergency in most cases because the workers at these locations aren't trained to handle them. The only time you should visit either before our office is if you are bleeding and it will not stop on its own or if you suspect that your jaw is broken. After you leave, give our office a call so our team can assess your mouth's condition.
What are the best painkillers for tooth discomfort?
We largely recommend ibuprofen to alleviate dental pain thanks to its fast-acting properties. We do not recommend aspirin for tooth pain as the ingredients used in aspirin can sometimes cause a burning sensation when it comes into contact with oral tissue. With that said, ibuprofen is not considered a permanent solution. You'll still need to have your tooth examined, even if the discomfort goes away. This ensures any underlying problems are being managed properly and not allowed to grow and develop into something more serious.
Should I visit if my child's baby tooth comes out early?
Baby teeth are not supposed to come out prematurely, even though they do eventually come out on their own. If your child's tooth is knocked-out or falls out due to forced trauma or decay, call our office right away. If their mouth is bleeding, apply a cotton ball to the open socket and have them hold it in place ahead of their dental appointment. Once you arrive, we'll do everything we can to stop their dental discomfort and offer recommendations for future treatment if necessary.
How long can I put off an emergency?
Unlike other health issues, such as the common cold, cuts, and bruises, dental problems very rarely get better on their own once they appear. For example, dental pain generally gets worse over time or goes away and then comes back without professional care. Dental emergencies need to be handled as soon as they appear in order to avoid long-term complications later.
What if I have dental anxiety?
If you find it difficult to receive dental care due to anxiety, nervousness, or phobia, don't worry. Not only does our office take the time to create a relaxing and nurturing environment for families, but we also offer multiple forms of sedation dentistry to keep you calm during your visit. This includes nitrous oxide and oral conscious sedation.