Meet Your Friendly Dental Team – Rockwall, TX
Friendly, Skilled, & Ready to Serve
Our team has some of the nicest people you'll ever meet, and not only that, but behind our friendly smiles lies years of dental experience as well as a deep passion for helping people. Whether you're scheduling an appointment, asking a question, or working out your payment options, our team will ensure it's a pleasant and productive experience so you leave every interaction feeling well-taken care of. We can't wait to meet you, and you can start getting to know us by reading on below.
Leigh Ann, Office Manager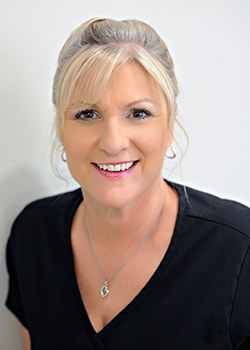 Leigh Ann has been working in dentistry for well over 25 years now, with most of that time spent right here at our dental office. She studied at Eastfield College and ahs been a Registered Dental Assistant since 1995. She's also completed over 200 hours of continuing education! Today, what she enjoys most about her work is spending time with the patients and the other team members. They all feel like family to her, and everyone goes above and beyond to provide excellent care. It's truly her home away from home!
Away from work, Leigh Ann loves spending time with her significant other Jerry and their three beautiful grandchildren. She also has a dog named Tank and a cat named Charlie. As for personal hobbies, she enjoys cooking, boating/fishing, and gardening. She's recently discovered a new love for succulents in particular! She's also passionate about traveling and has been through Europe extensively on spiritual trips, visiting Italy, Greece, Turkey, Switzerland, Austria, Germany, and even Liechtenstein.
Nicole, Registered Dental Assistant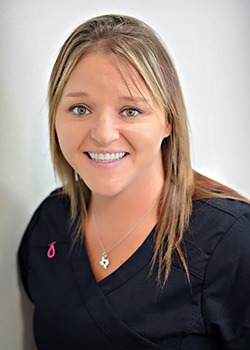 Nicole studied dental assisting at Collin County Community College, and she has been working in the field for over 15 years now. She feels lucky to be part of such a great team – not to mention caring for such wonderful patients!
Nicole and her spouse Kerry have two dogs at home named Max and Tootsie. When she isn't busy at the dental office, her favorite hobbies include traveling, hanging out with loved ones, and keeping things well-organized.
Kevyn, Dental Hygienist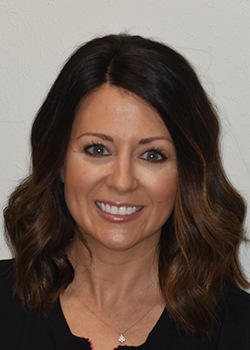 Kevyn studied at both Texas Christian University and Tarrant County College, completing her Bachelor's in Dental Hygiene at the latter. Today, she's been working in dentistry for over five years! Her top priority is getting to know each patient very well over time. Building relationships and earning their trust is always so rewarding for her.
A Rockwall native, Kevyn and her husband Kyle have two sons named Layne and Shea. Outside of working hours, her favorite hobbies are watching the boys play sports, practicing photography, and spending quality time with loved ones. She also loves interior design and home renovation – in fact, her family lived in a house for around two years while it was being completely renovated at one point!