Invisalign – Rockwall, TX
A Metal-Free Way to Straighten Your Smile!
When it comes to methods of straightening your teeth without traditional braces, Invisalign is the brand that most likely pops into your head. It's a wonderful choice for teens and adults alike who want to achieve perfectly aligned teeth without wearing noticeable and restrictive metal braces. Invisalign uses a series of clear plastic aligners to help discreetly shift your pearly whites toward their ideal position. By the end of treatment, you'll have a dazzlingly straight smile! To learn more about Invisalign and whether it's right for you, contact Spillman Family Dental today.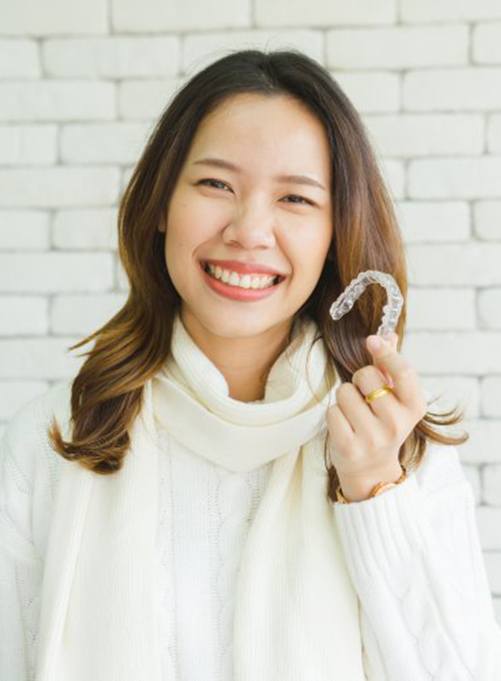 Why Choose Spillman Family Dental for Invisalign?
Virtually Invisalign Orthodontic Solution
Friendly Team with Decades of Experience
Suitable for Teens and Adults Alike
How Invisalign Works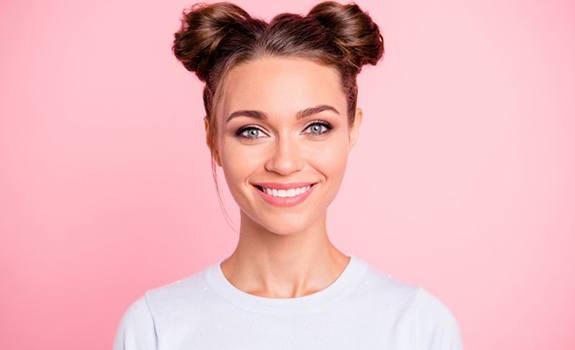 After either Dr. Spillman or Dr. Ryan has determined that Invisalign is the right solution for you, we take impressions of your teeth and use them to plan your customized treatment. A series of trays will be crafted from your impressions, each one designed to shift a tiny portion of your smile until the entire thing is perfectly aligned.
You'll need to wear each set of aligners for at least 20-22 hours a day for about two weeks at a time. Then, you'll switch to a new set in the series. Essentially, you'll only remove the aligners to eat, drink, and clean your teeth. As such, it may help to set a reminder after you're done with a meal or snack to place your aligners back in so that you can finish your treatment in a timely manner. On average, it takes 12-18 months to finish Invisalign treatment, which is a fraction of the time it takes for traditional braces.
Who Is a Good Candidate for Invisalign?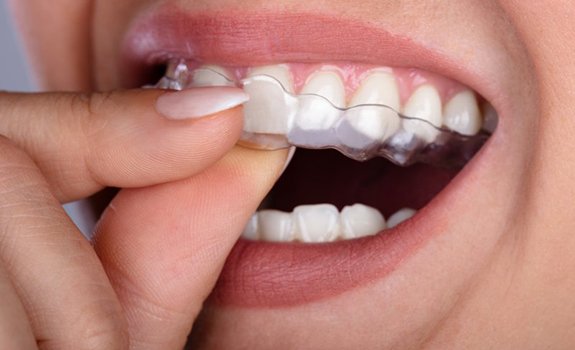 Invisalign can address a number of common orthodontic problems, including:
Bite alignment issues. An overbite, underbite, or crossbite can make it harder to chew, place uneven pressure on your jaw joint, or accelerate wear and tear of your enamel.
Gapped teeth. Not only do spaces stand out in your smile, but food can get trapped in there and attract bacteria that contribute to cavities and gum disease.
Crowded teeth. Having inadequate room in your mouth for all your teeth can cause some of them to overlap, making them more difficult to clean, resulting in a slew of oral health problems.
Benefits of Invisalign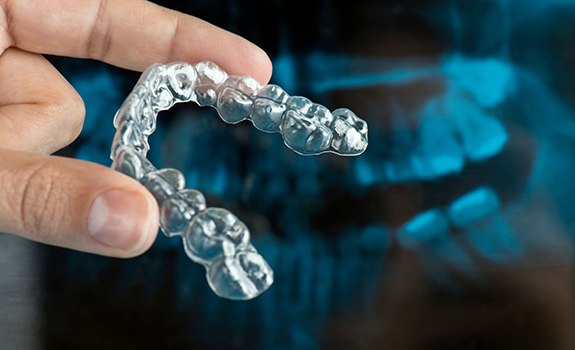 Some of the numerous benefits of Invisalign when compared to braces include:
Less time in the dental chair. While you'll still need to visit the dentist every six to eight weeks, these appointments are much shorter since you won't have to get braces adjusted. Instead, we'll simply check your progress and hand you the next few sets of aligners.
Superior aesthetics. Unless someone knows what they're looking for or they're standing very close to you, no one should notice you're wearing the aligners.
Increased comfort. There are no metal brackets and wires to irritate your soft tissues. Invisalign's smooth plastic trays were designed with your comfort in mind.
Eat what you want. Because the aligners are removable, they don't limit your diet like braces do.
Cost of Invisalign
No two mouths are the exact same, and as a result, neither are the costs of any two Invisalign treatments. Your final cost could be influenced by a multitude of factors, such as your age and your dedication to consistently wearing your aligners. While we offer a FREE consultation for Invisalign, it's worth noting that your dental insurance might not cover the full cost of treatment. To get the most out of your insurance benefits, contact us today and we can go over your unique plan together.