Nitrous Oxide Sedation – Rockwall, TX
Overcome Your Fear of the Dentist
Does your heart start racing at the very idea of calling your dentist to schedule an appointment? If so, rest assured that you're far from the only one. An estimated 60% of Americans suffer from some degree of anxiety at the idea of seeking dental care. Thanks to a little treatment called nitrous oxide sedation, you can receive the treatment your smile needs with any stress. Your sedation dentist in Rockwall can help you sit back and relax in the dental chair no matter how nervous you might be. Whether you just need help taking the edge off or the sights and sounds of a dental office makes your palms sweat, we can help you overcome your fear of the dentist.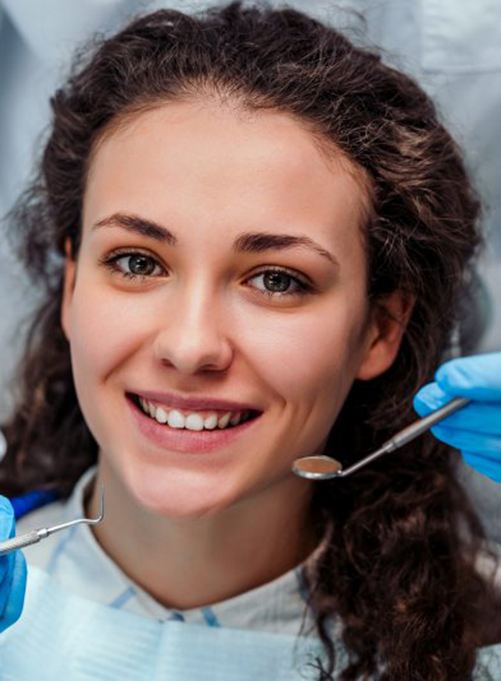 Why Choose Spillman Family Dental of Rockwall for Nitrous Oxide Sedation?
Perfectly Safe for Children and Adults
Friendly Team That Takes Patient Concerns Seriously
Get the Care You Need Worry-Free
How Nitrous Oxide Works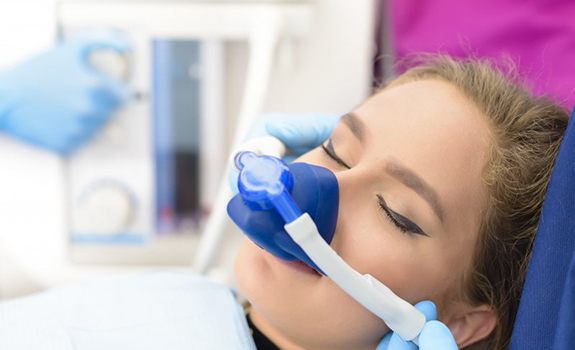 You might have heard nitrous oxide referred to as "laughing gas." It gets this nickname from the feelings of warmth and euphoria it produces when inhaled. This odorless, colorless gas is delivered to your system from a small mask placed over your nose. Throughout your procedure, either Dr. Ryan or Dr. Spillman can adjust the dosage of the gas as needed to maximize your comfort.
Contrary to what you may have heard, nitrous oxide doesn't actually "put you to sleep." You will reach a level of relaxation so deep that you might doze off, but we can easily wake you up if need be. You might feel light-headed or a tingling sensation in your arms and legs. Generally, you'll feel comfortable and calm enough to undergo whatever procedures you need to ensure a healthy smile. You shouldn't be aware of the environment around you or experience any discomfort. In fact, chances are you won't remember much or even any of the procedure after the effects of the gas wear off.
Who Is a Good Candidate for Nitrous Oxide?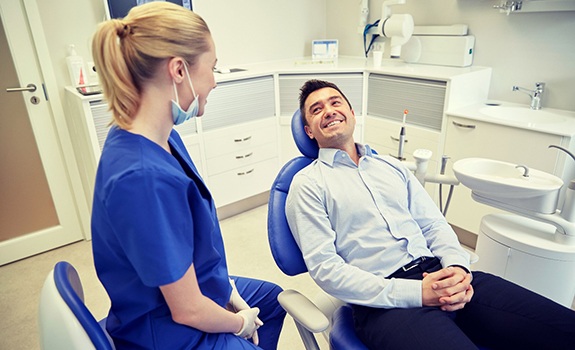 If you are nervous about an upcoming dental appointment, or you haven't received the care you need in years due to your anxiety, nitrous oxide may be just the thing you need. We typically recommend nitrous oxide for patients with:
Sensitive teeth or gums
Overactive gag reflex
Dental-related anxieties or fears
Difficulty sitting still
Difficulty holding their jaw open
Back or neck pain
Some patients, however, are not candidates for nitrous oxide, such as those who are pregnant or have high blood pressure. Certain medications or medical conditions can result in complications from nitrous oxide, so be sure to discuss your medical history with us at your consultation.
How Long Is the Recovery Time?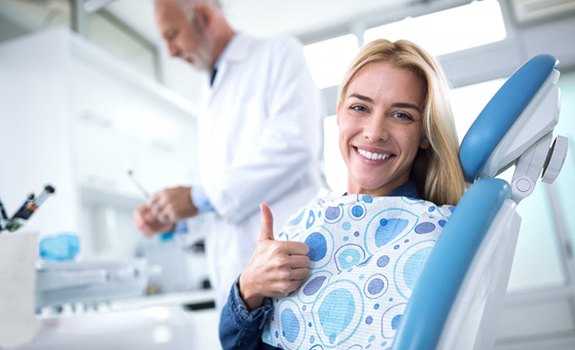 After we finish treating you, we remove the nasal mask and let you sit in the waiting room. The effects of the gas should wear off within minutes, half an hour at most. Unlike other sedatives, nitrous oxide doesn't cause any lingering side effects, so you'll be able to drive yourself home and resume your normal day after your appointment!
Relax with Us Today!
Don't let your dental phobia stand in the way of achieving and maintaining a healthy smile. Contact us at Spillman Family Dental of Rockwall and ask about nitrous oxide sedation. We look forward to helping you relax in our dental chair!